Regardless of what your hair type is, humidity is no friend to your luscious locks. When high humidity strikes during monsoon, it doesn't come alone – with it come frizz, dryness, damage, and fluffy ends. And, if your hair is already moisture-prone, the dampness in the air makes bad hair days a more common occurrence.
Now, you may have asked yourself this question many times before – "does humidity cause hair loss?" A simple answer is: Yes. But, ever wonder why is it so? Among the many hair loss causes, humidity often ranks high, especially during monsoon. To sail through this rainy season with utmost ease, let's understand the science behind the relationship between humidity and hair fall.
Humidity and Hair Fall: The Science Behind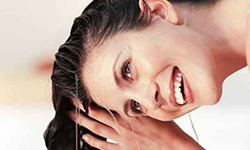 Hair has the ability to exchange water molecules with both moist as well as dry air. During monsoon, your hair reacts to the humidity in the air via molecular changes. These changes make the humid air drive water molecules towards your hair. The result – airborne moisture gets absorbed by your hair strands, thereby, causing them to swell. Note that, not all hair strands will respond in a similar way; in fact, various strands can react unpredictably, thus, causing a mayhem on your scalp.
Since proteins in the hair aren't uniform, they're bound to react differently to this water molecule absorption. While one part of your hair may absorb a whole lot of moisture, the other might stay the same. This irregular absorption can lead to unwarranted knotting, twisting, and bending, thus, causing hair fall and frizz.
How to Manage Hair in Humid Weather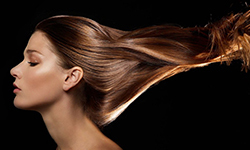 Now that you know the role humidity plays in hair fall during monsoon, seek proper hair loss treatment to combat the issue and maintain a healthy mane. Take note of the following hair care tips:
#1: Befriend the conditioner:

A good-quality hair conditioner with natural extracts will not only tame uncooperative locks, but also prevent excess water absorption in the strands. You can also choose to get a deep-conditioning treatment done once a week to give your hair a boost of protein-rich vitamins.
#2: Get a trim every 6 weeks: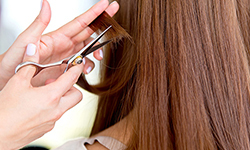 A regular trim removes split ends and prevents knotting and frizz, all of which work towards minimising hair fall. Additionally, you can use a smoothing anti-frizz spray to seal your hair and prevent humidity from entering your hair shaft.
#3: Wash off all rain water as soon as you get home: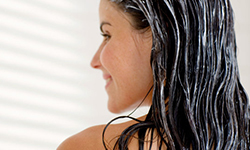 Got drenched in the rain? No issues, as long as you rinse off the pollutants that rainwater brings with it. Use a mild shampoo to clear out the dirt and grime, and follow it up with a conditioner.
#4: Oil your hair once a week:
Despite the general moisture on your hair, oiling is not to be skipped at any cost. You see, oiling provides the necessary nourishment that your hair and scalp need, which is why, make sure to massage your hair with lukewarm olive, almond, or coconut oil.
Liked these monsoon hair care tips? For more insights on hair fall, sign up on www.skinandhairacademy.com today!