The monsoon season brings with it humidity and frizz. Therefore, to ensure that your hair does not lose its lustre and volume, a hair spa treatment every now and then is a must. A natural treatment, hair spa helps to restore the protein loss in your hair, controls hair fall, hair thinning and frizziness and also keeps the dandruff at bay making your hair smooth and bouncy. Depending on your hair texture, you can choose the kind of hair spa treatment you'd need.
You can always start off with some DIY homemade hair spa masks or just head over to the parlour for hair spa treatment. Either way, you can ensure that your hair stays healthy and shiny.
Since it is extremely difficult to manage your hair in the monsoons, let's take a look at how a hair spa treatment is beneficial for you.
1. Deep Conditions Your Hair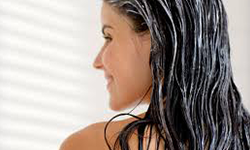 During monsoons, there's a good chance of your hair getting wet and that could induce hair fall. Moreover, if you use a hair dryer or a hair straightener to dry or style your hair, the heat can damage your hair over a period of time. Even if you protect your hair with a heat protectant, it will still lead to hair breakage and thinning. In the hope to keep your hair stylish, you will end up damaging them more. However, a hair spa treatment can minimize the damage and deep condition your hair to bring back its volume and shine.
2. Normalizes Oil Secretion And Adds A Healthy Shine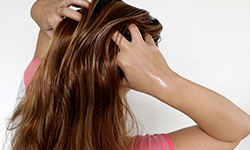 In the rainy season, you will find that your scalp secretes a lot more oil than usual due to which your hair appears oily, flat and thin. If you seek the help of qualified professional to treat your hair to some spa, it will normalize the oil secretion and add some life to your hair. You will see the difference after a few regular hair spa sessions and find that your hair has a healthy shine.
3. Stimulates Hair Growth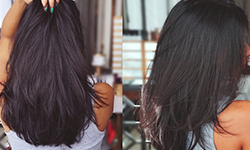 Hair fall during monsoons gets doubled as the hair is exposed to humidity which causes frizz. Moreover, if you're going through some stress or have a slightly unhealthy lifestyle or take medicines on a regular basis, it is quite possible that you will suffer from hair thinning. A hair spa treatment on a regularly can be your saviour. It promotes blood circulation in your scalp and stimulates hair growth. If you want to see positive results, it is recommended that you opt for a hair spa treatment at least twice a month.
4.Repairs Hair Damage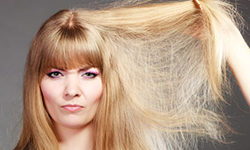 Do you colour your hair often? Or style your hair every day? Although it might make your hair look pretty, it can affect the overall health of your hair and lead to hair loss and thinning. Instead of giving up on styling your hair completely, just add a hair spa treatment to your hair care routine and you will be sorted.
Moving on from the health aspect, a hair spa treatment can do wonders to help you deal with stress as well. The head massage and deep conditioning helps you relax and take a break from your daily monotonous life. If not for health reasons, just book an appointment for a hair spa to pamper yourself once a month. If a hair spa Nourkrina treatment is not doing the trick, try Nourkrin® Woman – a safe and drug-free supplement for women to prevent hair loss and thinning or just get in touch with our experts at the Skin and Hair Academy