Index:
· Is It Safe To Dye Your Hair During Pregnancy
· Different Types Of Chemical Hair Treatment
· The Best Hair Dyes To Choose
· Precautions To Take While Chemically Treating Your Hair
· Natural Ways To Dye Your Hair During Pregnancy
Pregnancy can be a beautiful phase in the lives of many women. Even though you look naturally radiant during this time, you may feel the need to change up your appearance now and then.
While it's perfectly fine to want to look your best, you have to also consider what's best for the baby. Most hair treatments and dyes contain chemicals which may leave you wondering whether they're safe for your child.
IS IT SAFE TO DYE YOUR HAIR DURING PREGNANCY?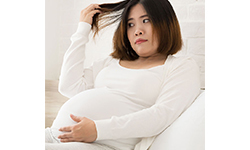 Although research has been limited, it has revealed that both permanent and semi-permanent dyes do not contain highly toxic chemicals. The quantity of hair dye absorbed by the skin is too less for it to reach and harm the foetus. The same is held true for lactating mothers. It is unlikely that the chemicals would pass into breast milk as very little of it could actually enter the bloodstream.
One thing to keep in mind is that during pregnancy, hormonal changes can make your skin very sensitive and can also change your hair's natural texture. Your skin can get itchy or your hair may react differently to the treatment of colour. In such a situation, you may want to consider waiting till after your pregnancy.
All in all, there aren't any major side-effects of colouring your hair during pregnancy. However, it's absolutely understandable if you want to avoid the risk and go for other alternatives.
DIFFERENT TYPES OF CHEMICAL HAIR TREATMENT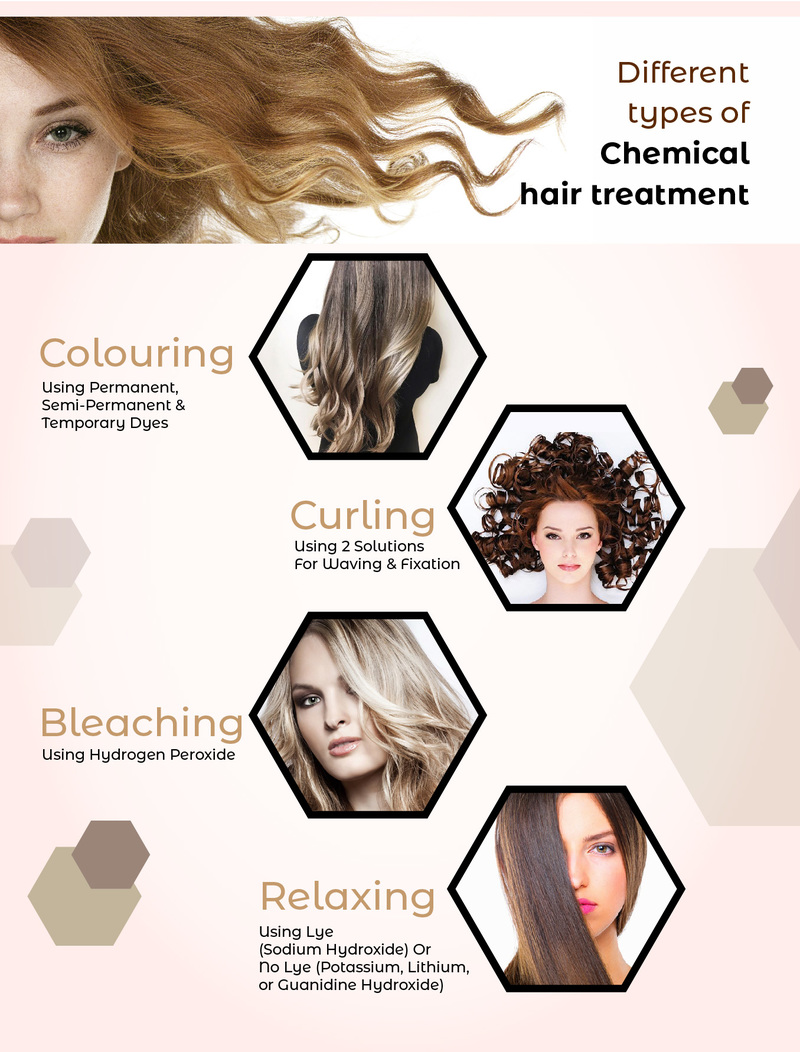 THE BEST HAIR DYES TO CHOOSE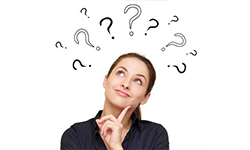 Buy a hair colour that does not contain ammonia, parabens, peroxide, resorcinol, and para-phenylenediamine. It's important to do a strand test of the dye before you use it. Colour a couple of strands and wait for 24 hours. If there is any reaction on your skin, avoid that brand of hair dye.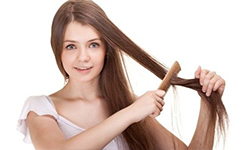 PRECAUTIONS TO TAKE WHILE CHEMICALLY TREATING YOUR HAIR
Wait Till You Reach The 2nd Trimester
Most experts will advise you to wait as your baby is most vulnerable in the 1st 12 weeks of pregnancy.
Buy Trusted Brands Of Hair Dye
Avoid cheaper brands as they may harm your skin and hair.
Opt For Treatments That Minimize Skin Exposure
Treatments like highlights, lowlights, streaks or frosting cover only the strands and reduce the risk of chemical exposure to the skin on your scalp.
Go For Ammonia-Free & Bleach-Free Colours
Generally, semi-permanent dyes are free from bleach and limit exposure to toxins or chemicals.
Keep The Area Ventilated
Sit in an open space where you won't breathe in any toxic fumes.
Follow The Instruction Manual
If you're colouring your hair yourself, wear gloves to protect your skin from chemical exposure. Don't eat or drink while colouring as you may run a risk of ingesting the dye.
Rinse Thoroughly After The Procedure
Use a good quality shampoo and conditioner. Make sure you wash your hands, hair and scalp properly and rinse all the dye out.
It is unlikely that you will face any side-effects of hair dye after taking the above precautionary measures. If you still aren't comfortable with using a chemical dye, you can go for herbal, natural hair colours.
NATURAL WAYS TO DYE YOUR HAIR DURING PREGNANCY

We hope these hair care tips help you!