Have you ever wondered how a hair serum might fit into your hair care routine? Shampoo does the cleansing, conditioner does the softening and hair oil does the nourishing. If you're wondering why and how to use hair serum, read on for an overview of what this product is all about.
What exactly is hair serum?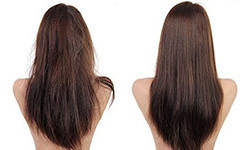 Hair serum is a hair care product that is typically made of three enriching ingredients: silicon, ceramide and amino acids. It is a leave-in product that is applied to wet or damp hair.
What does hair serum do for your hair?
Hair serum protects your hair against damage. The silicon in the product forms a protective layer on your hair and keeps it protected against the harsh environmental conditions. It makes your hair smoother, more manageable and lends it a visible shine.
Is serum good for hair?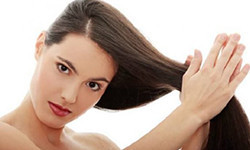 It is a good idea for you to use hair serum, especially if you have dry and damaged hair. Hair serum protects your hair from further damage and keeps it in a manageable condition. Because the serum does not enter the shaft of the hair and only forms a protective layer around it, it is completely safe to use.
Can you use hair serum daily?
Yes, you can use hair serum as often as you feel the need for it. If you find your hair becoming rough and unmanageable, you can apply a serum. However, you may not need to use it every day, as its effects will last you a few days.
How to apply hair serum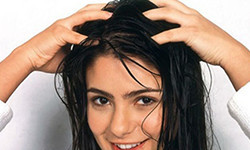 There are a few particular ways to use a hair serum. Here's a quick guide on how to use hair serum step by step:
Shampoo your hair. You can skip the conditioner if you like.
Gently dry your hair with a towel so that it remains damp.
Take a few drops of the serum and apply it across the lengths of your hair.
Comb your hair with a wide-toothed comb to evenly distribute the product.
Do not apply the serum to the roots of your hair.
Do not use more than a few drops of serum at a time.
You don't need to wash the serum off.
Hair serums are often the magical ingredient to turn a bad hair day on its head! Grad the one best suited for you and show your amazing locks off!