Steam facials have always been hailed as an easy and effective way to clean up your pores and get great skin. More recently, the benefits of steam hydration treatment for your hair are also being recognized. Steam hydration for hair is all about applying a deep conditioning mask to the hair and then using steam to allow it to penetrate deeply and work more effectively.
Here's everything you need to know about the hair steaming process.
Who is a good candidate for steam hydration?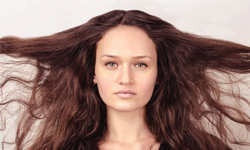 If you have dry, damaged or dehydrated hair, steam hydration will help restore the moisture back into your tresses. It is a quick and affordable way to restore the softness and shine into your hair.
How does steam hydration work?
A conditioner is applied to the hair, after which a steamer is used to blow steam onto it. The steam gets the hair cuticles to open up, which allows for deeper absorption of the hair mask or conditioner.
What are the benefits of steaming natural hair?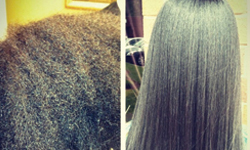 Steam hydration is a great treatment to make your hair more soft and manageable. It increases circulation in the scalp, which promotes healthier hair growth. It also deep cleanses the scalp and helps control dandruff. It banishes dryness, prevents breakage and improves the overall texture and health of your hair. It is also a great way to enhance the effects of hair colour.
What are the hair steaming ingredients?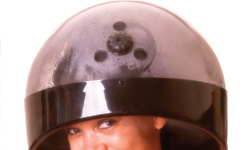 The hair steaming process essentially requires the use of one product along with the steamer. The product is typically a deep conditioning hair mask that makes your hair soft, smooth and more manageable.
What are the types of hair steamers?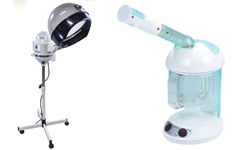 There are two types of hair steamers: a rolling steamer and a tabletop steamer. If you have long hair, a rolling steamer will work better for you. For those with short hair, a tabletop steamer works just fine.
Want to give your hair that extra boost of hydration so that it shines with health? Give steam hydration a shot for naturally soft, silky and beautiful hair.