Frizzy hair is difficult to manage and looks unkempt no matter how much time you spend grooming it. Anti-frizz products are a blessing if you have frizzy hair and they are often one of the best tips for healthy hair. Knowing a few key ingredients in anti-frizz products that smoothen, strengthen and re-hydrate hair is important so you make the right buy the next time you go shopping!
What ingredients should you look for in an anti-frizz product?
1. Silicones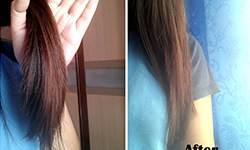 Silicones are polymers that create a layer on your hair strands. These synthetic materials coat hair strands and create a protective barrier around the hair cuticle preventing damage caused by sun exposure, wind, pollutants and dust.
Silicones give hair a smooth finish and make hair appear shiny and healthy as they lock moisture into the hair strands.
However, silicones need to be used carefully as they cause build up. Use a clarifying shampoo and wash the product off your hair properly.
2. Sealants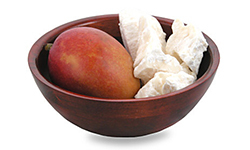 Sealants work the same way silicones do – they lock and seal moisture into the hair cuticle nourishing and moisturizing the hair. Sealants contain butters like Shea butter and mango butter and more. Sealants provide hydration and protect hair against damaging factors.
3. Proteins
Frizzy hair can be further damaged by hair treatments and washing often. Proteins are the building blocks of hair. Proteins like wheat, soy and vegetable proteins are common ingredients in anti-frizz products that help replenish and repair damaged hair. Proteins also strengthen hair and protect from breakage and damage.
4. Essential fats and oils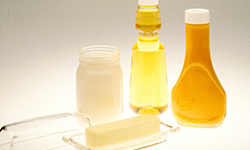 Dehydration is one of the major causes of frizzy hair. When hair dries up, the cuticle opens up to absorb moisture from the air leading to swollen and frizzy hair strands. This can be prevented by supplying the hair with sufficient hydration through essential oils and fats. These oils moisturize and nourish hair strands and promote healthy hair growth. Some of them are avocado, coconut, almond and coconut oils.
While temporary treatments fix frizzy hair, examine what is really causing damage to your hair. Nourish your hair with moisturizers and drink plenty of water to stay hydrated.