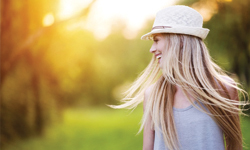 Benefits of Broccoli Oil for HairToday, beauty bloggers are gushing about this new-found hair care miracle called Broccoli seed oil! Some are even calling it a one-stop shop for every kind of hair treatment. Believe it or not, this magical ingredient comes from the same green, grainy veggie that children hate and dieticians love! Broccoli seed oil benefits are many and has always been looked at as a healthy ingredient. Broccoli seed extract is now finding a place in the formula of hair serums, shampoos, conditioners as well as hair masks.
What is so amazing about Broccoli seed oil?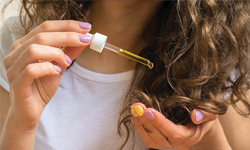 Rich with the ideal fatty acids, vitamins and antioxidants, Broccoli seed oil is the perfect massage oil that nourishes and strengthens your hair strands
This non-greasy oil has excellent absorption properties and feels very light on the hair
The moisturizing properties of Broccoli seed oil help create a protective layer for your hair
The oil offers natural shine along with keeping your hair clean and healthy
Broccoli seed oil is very effective in controlling frizz and making your hair silky and smooth
It also acts as an effective heat-protectant
Stylists are introducing Broccoli seed oil for hair to their customers who are looking for herbal as well as beautifying hair care treatment. Broccoli oil for hair is the best natural replacement for silicon as it offers the same qualities without damaging your hair.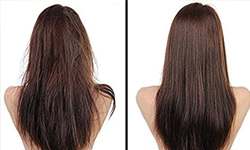 Cold-pressed Broccoli seed oil is available in the market. Wondering how to use broccoli oil for hair? Massage your scalp with a small amount of Broccoli seed oil before washing your hair. Or, use a few drops of Broccoli seed oil in your conditioner to enhance the feel and shine of your hair. Include Broccoli seed oil in your hair care regime and notice the difference in just a few weeks.