With people's lifestyle becoming increasingly work-oriented, stress has become a major bane. Besides taking a toll on health, it is known to cause severe hair-loss or baldness.
Men are more susceptible to the phenomenon. While some may opt for the look by choice, for others, a quick solution to baldness is the need of the hour – Hair-weaving being one of the first on the list.
Here's all you need to know!
What is 'hair weaving' in men?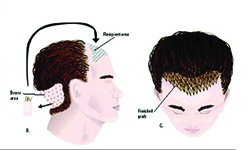 Hair weaving means adding hair to either one's natural hair or to the scalp, to cover baldness. This added hair may be human or synthetic. Human hair is obtained from an individual, which is then processed and marketed.
What are the methods used?
Hair weaving involves many techniques. The most common way is for it to be sewn on to artificial scalp. The main benefit of the process is that it's non-surgical.
Some other methods include: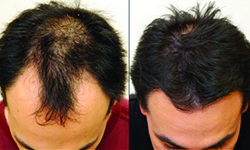 Bonding – It is a great way to add volume or vibrant streaks of color to your natural hair
Tracking – First, natural tresses are braided around the head in concentric circles, which are then sewn down, after which extensions are sewn to the braids
Fusion – Human hair extensions are adhered to individual strands of your natural hair
Netting – Natural tresses are braided under a thin, breathable net onto which hair extensions are woven
Tree-braiding – Artificial hair is incorporated into one's natural hair with the use of a basic cornrow
Clip-in & clip-on hair extensions – The hair is attached using clips which must be removed before sleeping. So, if you're wondering how long hair extensions last, know that this is the most temporary technique.
Can hair-weaving be a permanent solution?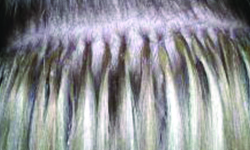 There's no such thing as permanent hair weaving.
The hair fibers get damaged with time, so one has to it re-done every one to six months.
Any other methods one could opt for?
Hair transplantation replaces the bald scalp with naturally occurring follicular units. This hair continues to grow and enough follicles give a good density. It is gaining popularity as it's nearly painless. Moreover it looks natural and one doesn't incur a recurring cost on it.
For a more comprehensive read, you may go through these hair care articles: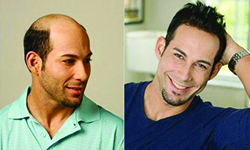 The Pros & Cons of Hair Transplantation
Questions to Ask Your Dermatologist During a Hair Loss Consultation