Do you shudder at the thought of stepping outside during monsoons? Does hair fall, frizziness and humidity have anything to do with it? If the answer is a resounding yes, then the approaching rains are definitely a cause for worry, especially for those with curly hair. The moisture and humidity in the air cause curly hair to increase in volume. That in turn turns your hair into a frizzy mess. The solution to frizziness – moisturize! Contradictory, isn't it? Well, according to experts, to counter the moisture outside, you need to moisturize your hair and scalp. Keep your curls intact by moisturizing your hair with products that keep humidity and frizziness at bay.
What are the preventive measures you can take to wet-proof your curls?
Different hair types need different hair care tips in terms of the products to be used as well as the measures to be taken. Let's take a look at how you can prevent your curly or coily hair from becoming frizzy.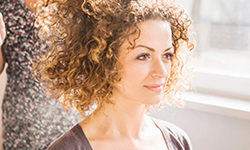 Use products that have substances that retain moisture. Any product that is high in humectants (substances that reduce the loss of moisture) will counter the point of retaining moisture in your hair to combat humidity and frizziness in monsoon. Instead, use a cleanser that won't dry up your hair, one that is sulphate-free.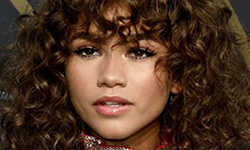 Anyone who has coily hair, all you need to do to keep your hair moisturized during monsoons – a moisturizing shampoo and a leave-in conditioner. Again, stay away from products that contain humectants.
Styling Tips: Rainy Day Hairstyles For Curly Hair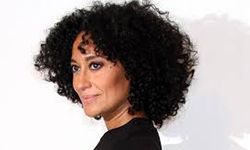 How to stop hair going frizzy in the rain? Use a humidity gel! The minute you step out of your house, the humidity in the air will cause your curls to expand. Apply the product evenly over your curly hair. Use the rake and shake method – take some product on your palms and fingers and evenly rake it through your curls from the top down. When you're at the ends of your hair, just shake them loose to keep those curls bouncy even in the rain.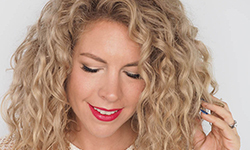 To protect coily hair from the rains, style it up in a twist or a braid to minimize the frizz. Once you've styled your hair, apply a smoothening serum as a mask to protect your hair from humidity. Basically, you need to use a serum that will lock the moisture in and keep the frizz out.
Apart from this, you need to take basic care of your hair too. If you have to step out in the rain, make sure your curls are covered with a loose-fitting hood of your rain jacket or just carry an umbrella. Moreover, avoid brushing your curls or touching them as over-handling your curls can result in hair fall and frizz. Just style, set and clip your hair and you're good to go!