It's fun to try out exciting looks and bring out your playful side, especially when you need a change from your old, regular self. Something as simple as colouring your hair can definitely do wonders to your self-confidence and appearance. Whether you're the kinds to stick with basic mahogany, chocolate and burgundy, or go outright bold with bright rainbow dyes or an outrageous platinum blonde to steel grey, it's essential to know the right hair care routine and hair care products that can take care of your precious tresses post colouring.
We list down the tips for coloured hair so you can keep your top bobbing in the crowd, a bright shade of bubble gum, blue or brown!
Tip 1: Prep Your Hair Before The Colour Treatment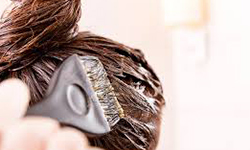 Colouring is bound to damage and dry out your hair. When you've decided to go for a refreshing, new look, start preparing your hair in advance with nourishing hair masks and hot-oil treatments. Wash your hair with a clarifying shampoo the day before your appointment to cleanse your scalp of oils that can get in the way of colour adherence. For obvious reasons, never use clarifying shampoos once you've dyed your hair as they will fade the colour and strip away natural moisture leaving your locks dry and coarse.
Tip 2: Opt For The Right Hair Colour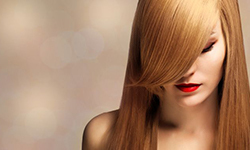 Always, always choose a hair dye and bleach that's ammonia-free and less damaging. Ammonia breaks through your hair cuticle to release colour and deteriorates the hair structure. Make sure you go to a hairstylist that understands what's best for your texture.
In case you're doing the procedure at home, follow the instructions and don't leave the colour in past the recommended time. If you're still confused about which hair dye to go for, watch our video – Hair Colour Pros & Cons
Tip3: Shampoo Only After 72 Hours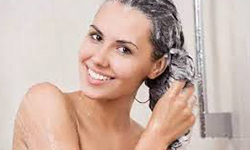 Trust us, it's worth the wait! Your hair cuticle needs at least 3 days to seal up properly and retain the colour in order to prevent bleeding. Your dye will last longer and this will in turn reduce touch-ups at the salon.
Tip 4: Go Sulphate-Free, Stay Bright & Happy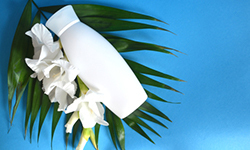 or SLES found in many hair care products can strip your hair of natural oils and lead to your gorgeous colour getting dull. SLS is basically the detergent that is responsible for producing foam in your cleansing products. Buy colour-protecting shampoos and conditioners that are sulphate-free to keep your hair colour vibrant and your tresses happy.
Tip 5: Rinse Your Hair With Cool Water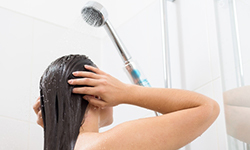 It feels great to step into a steaming, hot bath; but lower the temperature when rinsing your hair. Hot water can open up your hair cuticle and wash most of the colour down the drain. Use lukewarm water when shampooing to cleanse your hair properly and do a final rinse with cool water to close your cuticles and lock in the colour.
Tip 6: Don't Wash More Than 2-3 Times A Week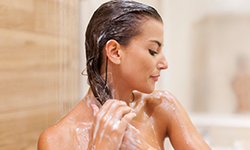 If you want richer looking colour and healthier hair, limit your hair washes to just 2-3 times per week. Washing every alternate day will leave you with dry hair and dull colour.
Massaging with coconut oil will keep your hair soft & healthy. Especially before a wash, the oil coating adds an extra layer of protection to help prevent colour bleeding.
Applying a conditioner will seal the hair shaft, get rid of frizz and revitalize the colour to give you shiny, manageable hair.
You can try an egg, avocado and olive oil hair mask to infuse protein, replenish moisture and repair damage.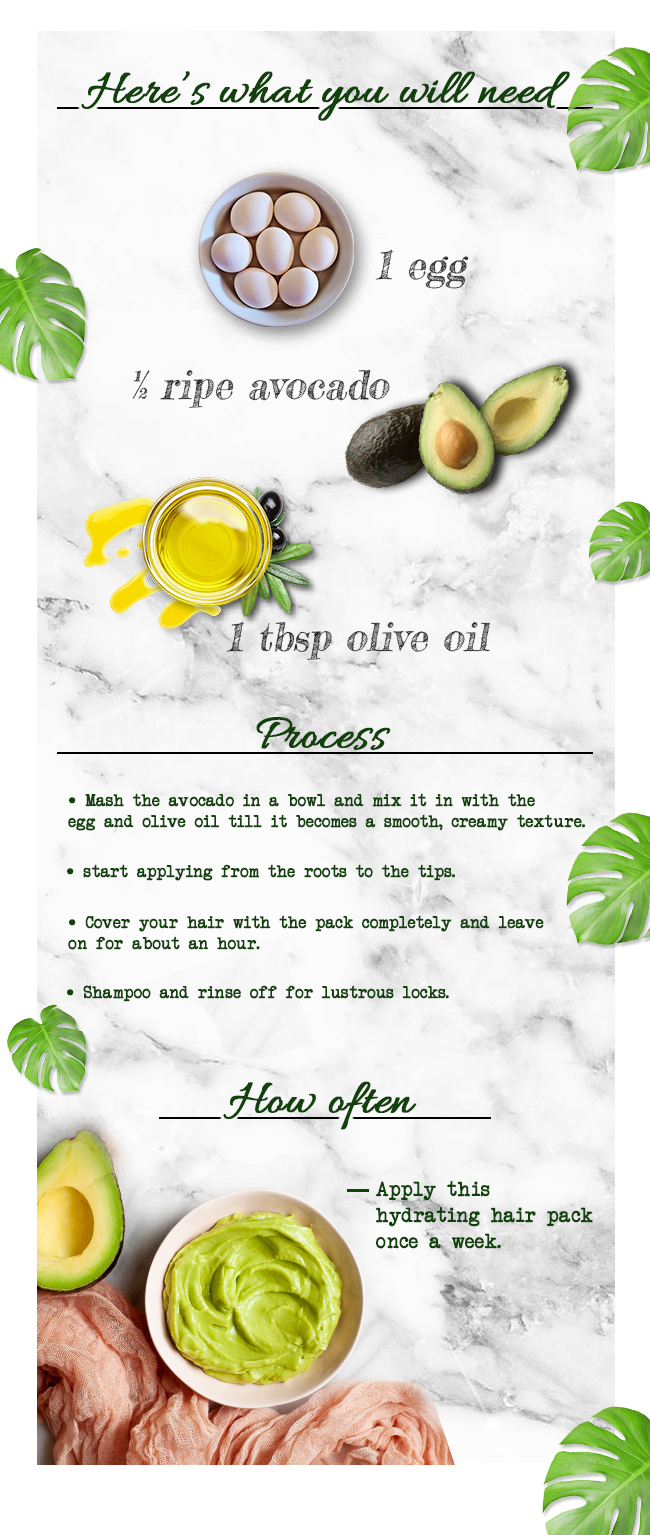 Tip 7: Oil, Condition & Hydrate Your Hair
The obvious hair colour side-effects include dryness, roughness, breakage and loss of moisture. Regular hot oil treatments before every hair wash, weekly hydrating hair masks and a moisturizing conditioner after shampooing are routine essentials for your chemically-treated hair.
Tip 8: Nourishment For Your Hair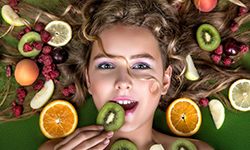 Paying attention to hair nutrition is important for a healthy scalp and long, strong and luscious locks. Incorporate Vitamin C, Biotin and Protein in your diet with citrus fruits, veggies, eggs and salmon.
Tip 9: Turn Down The Heat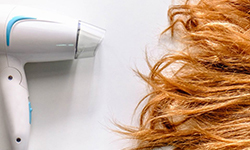 After chemically treating your hair, avoid the use of hair styling tools and blow dryers as much as possible as heat can fade away colour and damage your hair even further. Instead, air-dry your hair and try no-heat styles by tying braids and using foam rollers in damp tresses to make loose waves or curls.
If you do decide to use a straightening or curling iron, make sure you apply a heat protectant spray before-hand which will help retain natural moisture and maintain your hair dye.
Tip 10: Shield Your Hair From The Sun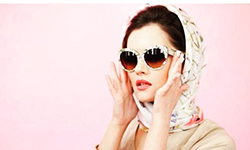 Harsh sunlight can sap moisture and nutrients and lead to dull hair and a lifeless colour. Before stepping out of the house, use a cap, scarf or UV protectant spray to prevent damage to your hair.
Tip 11: Don't Take The Plunge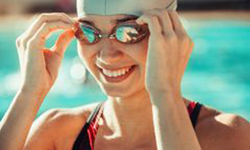 It's alright to splash your hair with myriad hues, but make sure you stay careful around swimming pools. The chlorine in water can bleach, dry out and damage your hair. Before taking a dip, coat your hair with coconut oil and wear a swimming cap to create an effective barrier.
Tip 12: Trim Away The Damage
Since colour-treated hair is susceptible to breakage and damage, snip away every 2 months to prevent dull, faded and dry-looking ends. Regular trimming will leave your hair colour rich and glossy from roots to tips.
So now that you know the right hair care routine to maintain colour-treated hair, let's end with a happy hair flip!
On the flip side, don't forget: If you ever face any reactions such as excessive dryness, breakage, hair fall or skin irritations because of your hair colour, get in touch with a professional dermatologist at once.
Tip 13: Your Hair Needs A Break Too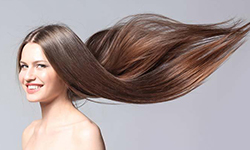 So many colours, so hard to choose! It can be quite exciting to experiment, but don't always go on a hair-colouring streak. It's important to take a break and wait for your hair to grow out healthy before you decide to try your next new hair makeover.