The advent of hair transplant treatment has completely transformed the way in which people deal with their hair loss problems. Essentially, a hair transplant is a procedure that involves grafting the hair from one part of the scalp (that is unaffected by hair loss or hair thinning) to the part affected by hair loss or thinning.
If you have been on the lookout for the best hair transplant method in India, here's an overview to help you make informed decision.
1. What type of hair transplant is best?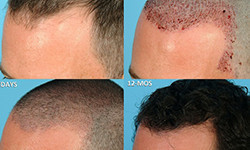 There are essentially two different types of hair transplant methods: Follicular Unit Transplantation (FUT or strip method) and Follicular Unit Extraction (FUE). Each method is suited to a different type of hair loss condition, so your dermatologist will first have to assess your hair loss or thinning pattern.
2. What is the Follicular Unit Transplantation (FUT) method?
In the FUT or 'strip' method, a small strip of the scalp is removed from the back of the head and is dissected into smaller grafts. These grafts are then transplanted to the areas of the scalp affected by hair loss. The main advantage of the FUT method is that larger patches of baldness can be treated in fewer sittings.
3. What is the Follicular Unit Extraction (FUE) method?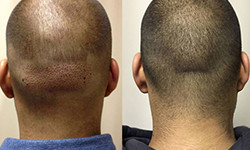 In the FUE method, the entire head may need to be shaved to begin with. Following thrightis, a special punch device is used to extract individual grafts of hair. These grafts are then inserted into the tiny incisions made in the scalp. The advantage of the FUE method is that the patient is not left with a linear scar and the recovery time is much quicker.
Depending on the type of hair loss that you're dealing with, your dermatologist will recommend one of these two hair transplantation methods and the hair care tips to follow after the treatment.