Excessive heat styling, too many chemical products, and an unhealthy lifestyle can lead to your hair's worst nightmare – dryness and damage. When hair lacks life, you know it's time switch to healthier, more sensible alternatives. That said, look out for the following ingredients in your hair products to make way for healthier, full-bodied hair.
Keratin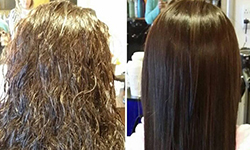 If you've chemically treated your hair in the past, you may have experienced excessive dryness, hair fall and lack of lustre in your hair. What your hair lacks is the most important protein – Keratin – which is essentially the building block of hair. Shampoos and conditioners containing Keratin help combat frizz and restore the health of your hair in an utmost effortless manner. Pick shampoo-conditioner duos that contain high amounts of this ingredient to repair the damage and induce natural sheen.
Honey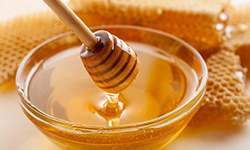 The significance for honey couldn't be more emphasised on. Known for its ultra-moisturising capabilities, honey is an essential ingredient in hair products as it enriches and nourishes hair strands. If you're looking for budget hair products to combat dry, damaged hair, a shampoo-conditioner pack that has honey as an active ingredient is a must-try.
Shea butter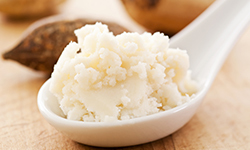 Like the name suggests, shea butter promises to kick dryness out the window, and helps reveal smooth, shiny hair. Mostly found in conditioners, shea butter lends the necessary moisture to dull, lifeless hair and makes it soft and manageable. Apart from using a conditioner, you can also make shea butter hair mask at home for effective results.
Avocado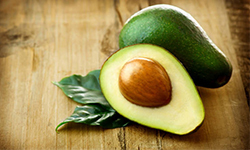 One of the most recognized ingredients in hair products to combat damaged hair, avocado magically transforms the quality of hair by lending the necessary moisture and shine. Today, a range of hair products contain avocado as an active ingredient to bring back the lustre and softness that your hair once lost. As an alternative at home, you can also make a DIY avocado hair mask by mixing it with an egg yolk and some lemon juice.
Botanical oils – argan, sunflower-seed, olive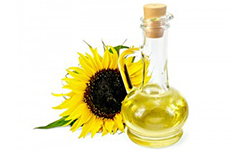 Hair products are clearly going back to the basics! For women who have no time for taxing oil massages, here's a slew of products that contain magical essential oils to give you all the benefits. Hair oils such as argan, olive and sunflower-seed pack powerful elements to nourish your hair strands from within, and pave the way to a healthier mane. Look for shampoos and conditioners that contain these, and you'll be able to bid adieu to dry hair within a few weeks of usage!
If, after using the above-mentioned ingredients, the problem still persists, seek professional solutions by consulting a hair care professional. Find a dermatologist near you by clicking on : Find a Local Dermatologist