Let's accept it – rainy days are hell for all types of hair. Curly, wavy, straight, or limp, no type is immune to the constant humidity in the air, and the occasional rainwater coming in contact with your vulnerable tresses. Now, you may drop many a monsoon-specific product in a bid to keep your hair healthy and in its prime, but well, protection is always better than cure, isn't it? Two words: hair accessories. And, the good news is, these stylish items that follow double up as protective gear for your locks! So, let's dig into them and find out how you cannot just look your best during monsoon, but also save your hair from the seasonal damage.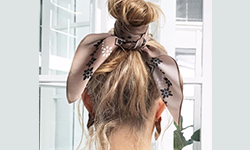 Did you know, there are at least ten different ways you can style your hair with a silk scarf? You can use it as a headband, tie a ponytail with it, or simply cover your entire head with it. Any way you choose, it's going to look chic and keep your hair protected from excess airborne humidity.
Running around wondering how to hide the two-day grease on your locks? Metallic clips instantly add an element of fun to your hair whilst keeping you looking suave and put together. For times when your hair is all over the place and frizz won't let you take a breather, these cutesy metallic tips tame the most voluminous of tresses. Pick silver or golden clips with semi-formal attire, and funky, colourful ones for casual outfits.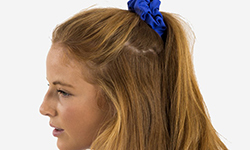 Remember this 80s' favourite? The scrunchie has come back with a bang, securing a place in the latest hair accessories, especially during monsoon. You can wear this to style your hair into a half bun, and team it up with athleisure attire. Available in a multitude of colours, the scrunchie is easily the best way to stay on top of hair trends.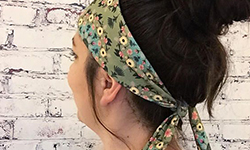 There's nothing like a tie-back headband to pay tribute to the retro age! This gorgeous hair accessory keeps your hair in place without feeling heavy on the head. Pick from prints like polka dots, florals, and checks, or go solid to make a style statement. If your haircut features cutesy bangs that are untamable during monsoon, and you're wondering how to control hair fall this season, you won't find a better accessory to hit both birds with one stone!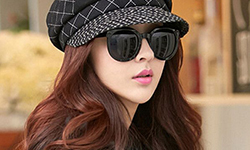 When there's absolutely no way your hair is listening to you, shush it with a stylish hat. Agreed, you can't wear a hat to work, but the rest of the time, hats make for awesome accessories that make you stand out, as well as protect your hair. Pick from a golf hat, fedora, a turban, or a beret to add class to any outfit.
Loved these accessories? For more such insightful hair care tips today!