As we all know, our skin helps in protecting the insides of our body and acts as a filter to protect us from harmful infections due to bacteria, dust and UV rays. It also helps to regulate the temperature of our bodies. We all know this, yet, at times, we choose to ignore taking care of our skin or keeping it healthy. The basic concept of regular skin and hair care hasn't still been imbibed in our lives.
The skin may vary from person to person and differ in nature and colour. The colour of your skin is formed by cells called melanocytes, which primarily are of five different types.
In this blog, we will discuss everything about our skin, including its benefits and skincare tips for all weathers. We will also discuss how to achieve healthy and clear-looking skin with the right diet and preventive measures.
Types Of Skin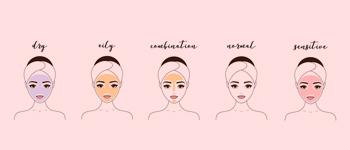 Before you start a routine to care for your skin, it is essential to know your skin type. Below are the different skin types that are normally found in people:
Dry Skin:
This type of skin is often flaky or scaly and lacks moisture. It is also prone to getting scratch marks easily.
Oily skin:
If you have a shiny, slippery or greasy skin with large pores, you may have an oily skin type.
Combined:
A type of skin with both dry and oily areas in different parts of the body is a combination skin type.
Normal skin:
A normal skin is clear, balanced with adequate moisture and is less sensitive.
Sensitive skin:
If you get frequent allergies, rashes, itching, etc. when going out or using certain products, then you may have sensitive skin.
The Right Diet Plan to Keep Your Skin Healthy, Clear And Young
To achieve healthy skin and avoid various skin issues, such as skin pigmentation and skin ageing, you must follow the right diet for healthy skin. If you follow a healthy diet regularly, your skin will naturally be younger and healthier with a clearer complexion no matter which skin type you have.
Reduce the sugar content of your diet: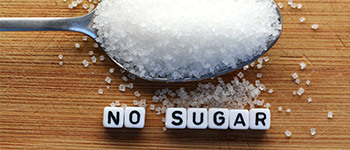 High amounts of sugar in your diet can increase acne on your skin either by causing hormonal changes or an inflammatory reaction on your skin. Eating lentils can help you have healthy skin, whereas bread and potatoes can worsen it.
Moderate your alcohol intake: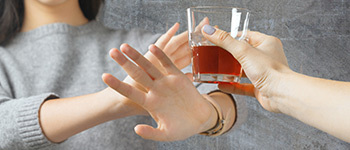 Limit your alcohol consumption as it can trigger various skin infections, and slow down the digestive process.
Drink plenty of water: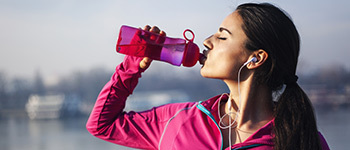 One of the best things to include in your diet is water, as it rehydrates your skin, removes dust from the pores of your skin and prevents various infections and allergies.
Eat plenty of fruits and green leafy vegetables: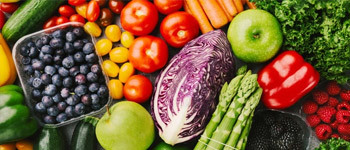 Eating fruits and green leafy vegetables helps to rejuvenate your skin and fight infection.
Consume Good fats: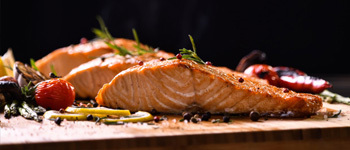 Yes, avoiding oily and junk foods are necessary, but following the right diet for a healthy skin, which consists of healthy fats such as polyunsaturated fatty acids (vegetable oils, trout, salmon fish) and monounsaturated fatty acids (sunflower oil, avocados, etc.), also helps to reduce blood cholesterol levels and keep your skin healthy naturally.
Skin Care Tips for Different Times of the Year
Here are some essential winter, monsoon and summer skincare products and routines to follow for all skin types: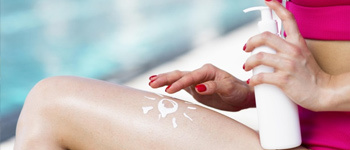 It's the time of the year when extreme heat, pollution and humidity takes away all the moisture and the glow of your skin. To avoid this, you can follow skin care tips:
Exfoliate your skin, as your body will shed dead skin cells. Have a cold water bath and rub your exfoliator in circular movements, starting from your hands, shoulders and then your face, and repeat it multiple times in a week.
Always apply sunscreen before going out. Use sunscreen which is not too oily and suits your skin type. Buy a sunscreen that has UVA and UVB resistance, and has SPF between 30 and 70.
One of the best summer skincare tips is to protect your skin by using very little makeup when going out directly in the sun and always using an umbrella or wearing full sleeves to protect your skin.
Monsoon Skincare Tips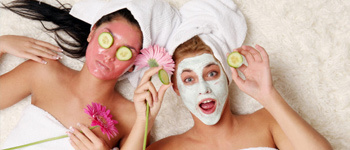 Humidity rises during monsoons, which can cause severe skin infections such as dermatitis, acne, eczema etc. The moisture can block the pores of your skin with oil and dust and cause infection. Let us look at some useful monsoon skincare tips:
Regularly wash your skin at least 2-3 times a day. Cleaning is essential to clear your pores. Do it with a combination of rose water and apple cider, vinegar, aloe vera, or lemon.
With humidity, there is increased dead cell production. Exfoliate your skin with papaya, baking soda, yoghurt etc. as they help in rejuvenating your skin with healthy new cell growth.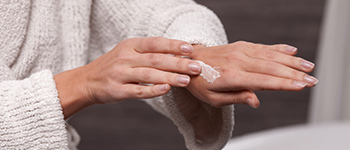 We all love winters, but the cold air has bad effects on our skin, as it can make our skin dry, red and itchy, making it difficult for us to cope up with the situation. But, there are a few things that you can try to keep your skin:
Avoid bathing with excessively hot water: Bathing with hot water can irritate your skin and make it dry. However, a lukewarm water bath for 5-10 minutes or bathing with cold water can be beneficial for your skin.
Moisturize: Moisturize your skin regularly after bathing. Apply moisturizing lotion (winter lotions) based on your skin type and do not forget to apply balms on the lips too, as they too get dry and bleed easily during the winters.
Prevention and Treatments for Various Skin Conditions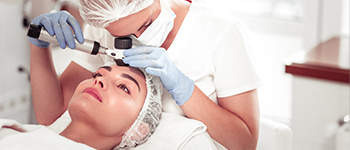 If you are suffering from skin conditions such as acne, sunburn, dryness, ageing, oiliness, skin pigmentation, then it is essential to make a few lifestyle changes, follow a proper skincare routine and seek medical attention immediately. Healthy skin helps to fight infections and protects us from various harmful radiations. But with age and continuous exposure to sunlight, UV rays, pollution, etc., it starts to become thin and gets prone to various diseases and conditions. Taking care of your skin is essential. Drinking plenty of water, eating a healthy diet, and application of preventive skincare products help to rejuvenate your skin and keep it hydrated.
Conclusion
Skin is a vital organ of our body and helps fight infection and conditions. It needs care just like the rest of the body parts because it loses its properties and becomes prone to various diseases with age and continuous exposure to weather and pollution. Talk to a dermatologist if you are facing skin problems. Find one on www.skinandhairacademy.in. Contact us if you are facing skin issues even after using various preventive skincare products and get yourself thoroughly tested so you can have healthy skin and a clear complexion.