There was a time not too long ago when hair regrowth treatments were invasive, expensive and didn't always show results. But the advent of laser therapy for hair loss is being hailed as a dermatological wonder.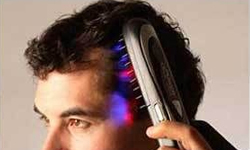 In my experience as a dermatologist, I have found that using laser therapy as alopecia treatment reaps results in a short span of time. This is, of course, not to be confused with the laser therapy that is commonly used for hair reduction.
Here is an overview to help you understand the basics of laser comb and helmet treatment for hair loss.
1. How does laser therapy for hair loss work?
Laser therapy for hair loss involves delivering low-level lasers to the scalp to stimulate the hair follicles. The light from the laser triggers cellular activities that in turn enrich the hair follicles with oxygen and other nutrients, thereby promoting hair regrowth. This is a cost-effective and non-surgical treatment for hair loss.
2. What are laser combs and laser helmets?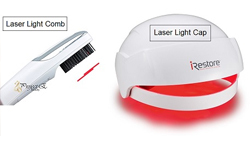 Laser combs and helmets are battery-operated laser devices that can be used in the comfort of your home, as you would use a regular comb and helmet. The helmets are more expensive than the combs and they come with a wide-ranging set of features. Because the helmets have more LEDs and cover a wider scalp area, they are more effective than the combs.
3. Who is a good candidate for laser therapy?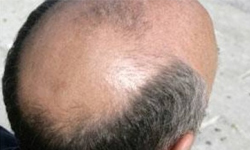 Laser therapy is recommended for anyone—men and women– experiencing hair loss. Laser combs and helmets are seen to be effective in the case of male pattern hair loss treatment.
4. Are there any risks involved?
It is important to keep in mind that these devices are to be used strictly as per the instructions. If you end up overusing these laser devices, it could cause more harm than benefit. It could also augment the hair loss, so always follow the instructions.
5. How long before the results show?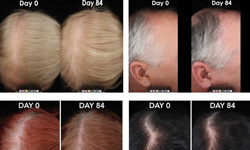 Laser therapy for hair loss is becoming increasingly popular not just for its ease of use and affordability, but also for how quickly it shows results. In most cases, you can expect to see results within six months.