Does a child's skin differ from that of an adult?
Yes, fundamentally the skin of a child is different from an adult. Children have more sensitive skin, thinner skin surface, have less melanin and tend to lose water from skin as compared to adults.
Let us find out more about skin care tips from experts on what should be done and what should not be done as far as skin care of a kid is concerned.
How to care for your kid's skin – the dos
Here are some skin care tips for keeping that baby soft skin glowing and healthy. Use minimal soap and water for cleansing your child's skin – Indians traditionally believe that giving hot water baths to their kids helps the child sleep well. But the reality is a bit different. Experts recommend minimal use of soap and water (maybe just half a tub) to cleanse the child's face and body.
Always apply coconut oil on the kid's body before bath –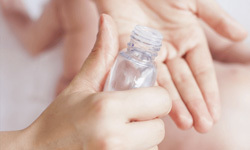 Many studies have shown that coconut oil is the best oil for skin care as it helps in retaining moisture, has anti-inflammatory and anti-oxidant properties that helps give glowing, healthy skin.
Olive oil, almond oil and mustard oil may in fact be risky to use on your child's skin especially if the child is eczema prone.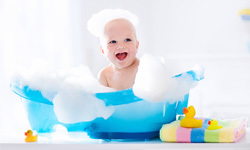 Instead of harsh alkaline pH or adult soaps that can cause damage to your child's skin, use a gentle cleanser while bathing your child.
Choose the correct moisturizer for your kid's skin –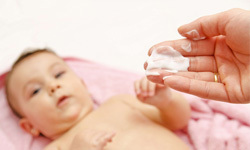 Before applying moisturizer on your child's body make sure that you have chosen the right product keeping in mind the skin type of the child as well as the natural moisturizing properties (rich in ceramides) of the product.
Apply moisturizer in the correct way –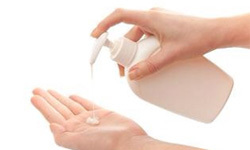 The basic rule is to always warm your hands before applying moisturizer/cream/lotion to your kid's skin. Make sure you apply moisturizer in the three folds of the child's body, behind the ears, knee and in the fold of their elbow.
Choose cotton and linen for your child to wear –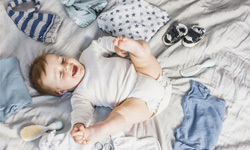 Opt for linen and cotton garments instead of synthetic clothes for your child to wear. Cotton clothes are gentle on their skin and prevent irritation, itching that may happen due to use of synthetic clothes.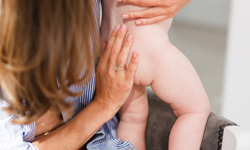 Follow the ABCs to ensure that your infant does not suffer from diaper rash or other skin troubles. Make sure that you air dry your baby's bum after washing it. Secondly apply a barrier cream but don't rub or clean it. Use a moisturizer with ceramides that help retain moisture in the skin. And lastly, change your baby's diaper every 4 – 6 hours.
Consult a dermatologist for skin infections –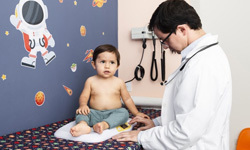 If the child is suffering from any skin infections/ conditions (uneven skin tone, wrinkling under the eyes, pinpoint shaped lesion), consult a dermatologist immediately before starting any treatment.
Preventive tips for your kid's skin – the don'ts
Here are some things that you should avoid while taking care of your kid's skin.
Kids should not use adult skincare products –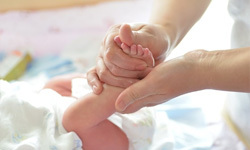 The most important rule to follow is that you, as an adult, can use child/baby skincare products but kids cannot use adult skincare products. Make sure you use skin care products that are specially designed for use by kids.
Do not scrub the child's skin with hand, soap or towel –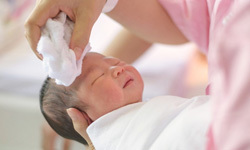 As kids have delicate sensitive skin it is important that while bathing you do not scrub your child's skin either by hand, soap or towel vigorously.
Allow less time in water during bathing –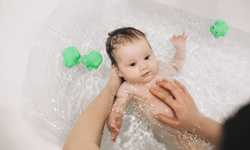 Staying in water for a long time can make skin look pruned or wrinkled. Kids love dunking in water but, if your child has dry skin, find a smarter way to make sure they don't spend a long time in the water during bath time.
Avoid pant style diapers –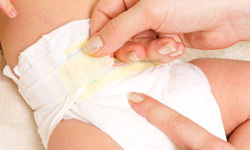 While choosing a diaper for your infant avoid the pant style diaper and instead opt for a stick on diaper.
Avoid abrasive body powders –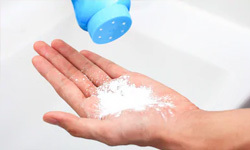 using body powders don't lighten the skin tone but can harm your child's skin, especially if they have dry skin and are prone to eczema.
Don't use creams with high potency steroids –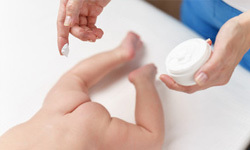 In case your child is suffering from a skin infection, avoid using creams and ointments that have high potency of steroids in them as they could be harmful to the child's skin.
As we have already seen, a child's skin is different from that of a grown up. As it is more sensitive, the risk of acquiring skin infections are also more. But how do you find out if your child has a skin infection?
Here are some clues:
If there are ring like lesions on your child's skin (especially in the skin folds in toddlers) it could well be a fungal infection.
If the child is oozing crusted lesions, or lesions that look like insect bites it could indicate a skin condition known as atopic dermatitis.
If there is pus-like boil or a honey colored crust on the child's skin it could be a bacterial condition known as impetigo.
If the child is suffering from a high fever and has red rashes on the palms and soles, it could be a common skin condition called hand-foot-mouth disease. This condition looks alarming but does not pose any danger to the child.
If you notice scaly skin, matted hair and a patch on the scalp it could be a fungal infection on the head.
Eczema is another skin condition that kids can suffer from.
Don't over clean your child, a bath twice a day with lukewarm water is enoug
Moisturize your kid's skin as dry skin can cause skin troubles
Use a moisturizer with high oil content that helps retain water inside the kid's skin
Avoid soaps, lotions with fragrances or scents as they may cause a reaction in your child's skin
Avoid really hot baths, sweaty skin can cause eczema
If your child has eczema, tell them not to scratch as it will worsen the condition
Don't let kid's use hand sanitizers as they are hard on the skin
Teach your child to follow basic hygiene by themselves
Encourage your child to drink lots of water to keep the skin hydrated
Never ignore infections, treat them via your dermatologist at the earliest
Was this article on the dos and don'ts about kid's skincare useful? In case you have any queries on skin care or skin problems, contact your dermatologist/skin care expert at https://www.skinandhairacademy.in/
Author Bio

Dermatologist, Cosmetologist, Tricologist, Leprologist, Venereologist