The importance of wearing sunscreen regularly has been well established, so much so that if you ask your dermatologist to recommend the most important among all skin care tips, it is likely to be that you protect your skin against the sun.
With the rising incidence of skin cancers and the visible effects of sun damage on our skin, it is crucial for us to use a sunscreen that really works. Its ingredients and specifications best judge the efficacy of a sunscreen.
Here's everything you need to know about the common ingredients in sunscreen.
1. The two types of sunscreen agents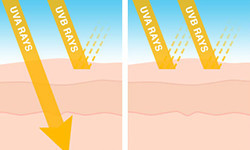 There are essentially two types of sunscreens: physical and chemical. Chemical sunscreens absorb the UV (ultraviolet) radiation from the sun, while physical sunscreens work on the surface of the skin to reflect off the UV radiation. Chemical sunscreens are believed to be more effective than physical sunscreens. However, dermatologists recommend that you opt for the latter if you have very sensitive skin.
2. Common ingredients in chemical sunscreens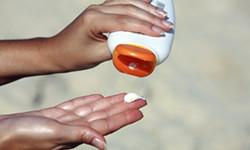 Chemical sunscreens are identified by some of the following chemical compounds that they contain.
Avobenzone
Titanium dioxide
Zinc dioxide
Oxybenzone
Octocrylene
Depending on the composition of the sunscreen, it offers varying degrees of protection against the harmful UV rays of the sun.
3. Levels of sunscreen filters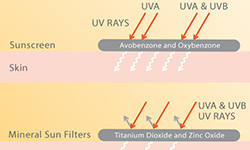 The filters that indicate the efficacy of a sunscreen are its PA count and SPF count. The PA level of a sunscreen is an indicator of the protection offered against the UVA rays of the sun, while the SPF count indicates how well the sunscreen protects you from the UVB rays.
The UVA rays are responsible for causing skin cancer and premature ageing, while the UVB rays cause more superficial problems like sunburn.
Some of the chemical ingredients that offer complete and effective protection against both UVA and UVB rays are titanium dioxide, bemotrizinol and bisoctrizole.
The next time you're in the market to pick up a sunscreen, make sure to look beyond the SPF count and go for a sunscreen that offers effective broad-spectrum coverage.
Reference links
1.Sunscreening Agents-https://www.ncbi.nlm.nih.gov/pmc/articles/PMC3543289/
2. Sunscreen Agent (Topical Application Route)- http://www.mayoclinic.org/drugs-supplements/sunscreen-agent-topical-application-route/description/drg-20070255
3. Topical sunscreen agents- https://www.dermnetnz.org/topics/topical-sunscreen-agents/