Whether you choose to do a hair spa treatment at home or book an appointment at a salon, the truth remains the same: hair spas are extremely significant for your hair health. Not only do they enhance the texture and provide deep conditioning, but they also promote healthy hair growth. With that said, here go four different types of spa treatments you can consider, along with the steps to do hair spa, depending upon your hair type:
Dry, Frizzy Hair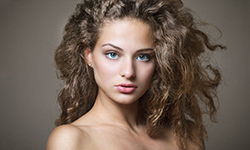 If you don't know how to do hair spas at home, this one's the best salon treatment for you! Keratin treatment is one of the most revered spa procedures among women these days, thanks to its instant ability to ame down frizz and soften hair
After the hair is shampooed and blow-dried, your salon professional will apply a Keratin solution and comb through the hair.
Post rinsing and blow-drying again, the treatment leaves your hair with a beautiful gloss effect, and straightens it by 50%.
Oily Hair
Spa treatment: Aloe vera & Lemon juice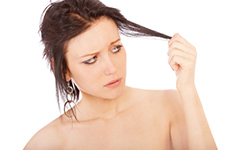 It may sound insane to consider moisture-infusing treatments on oily hair. However, that's all the more reason you should consider one. The benefits of hair spas that involve oil treatment are always many! Mix some aloe vera gel with lemon juice, and apply on hair gently till the ends. Leave the mask on for 20-30 minutes. Rinse properly with water, and let it air dry. The tactical concoction of aloe vera and lemon juice helps in excess oil production in the scalp and balances the texture of your hair.
Damaged Hair
Spa treatment: Moroccan Oil
Thinning Hair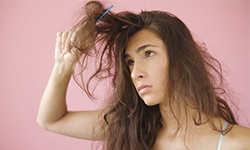 Spa treatment: Coconut cream
Looking to gain volume as one of the many positive effects of hair spa for your lifeless, thinning hair? There's nothing like the essential saturated fats in coconut as an all-natural solution for your hair needs, especially for hair that's thin in texture.
Start by making a paste of coconut by adding its pieces with a little bit of water in a blender.
Take a sufficient amount of the cream in your hands, and gently massage your scalp and hair ends with it for fifteen minutes.
Cover your hair with a warm towel to let the cream get absorbed properly.
Wash it with lukewarm water after 15 minutes, and let your hair air-dry.
There you have it – the answer to what is a hair spa capable of, and the different types of hair spa treatments that are extremely easy to do at home. Take some time off from your busy schedule, and give your hair the care and nutrition that it deserves!
Video of the day