It's that time of the year where you dive into your wardrobe to pick out flowy and breezy dresses, loose clothing, swimsuits, and plan for an outing or a trip. While summer is a great time to let yourself loose, it is not the friendliest of seasons for your skin. Skin problems in summer are common and develop due to high levels of humidity and heat. Itchy skin in summer or a summer rash are only a few of the many skin problems you are likely to face during this season. Now, there is a skin rash treatment that you can always go for but it's rather a good idea to prevent a rash or itchy skin than hunting for the best treatments for it.
Of course, nobody likes those splotchy patches popping up on the face or something even more alarming like eczema taking over your body during the summer. Therefore, to keep skin problems in summer at bay, here's a list of the top ones and the best ways to prevent them.
Skin Problems In Summer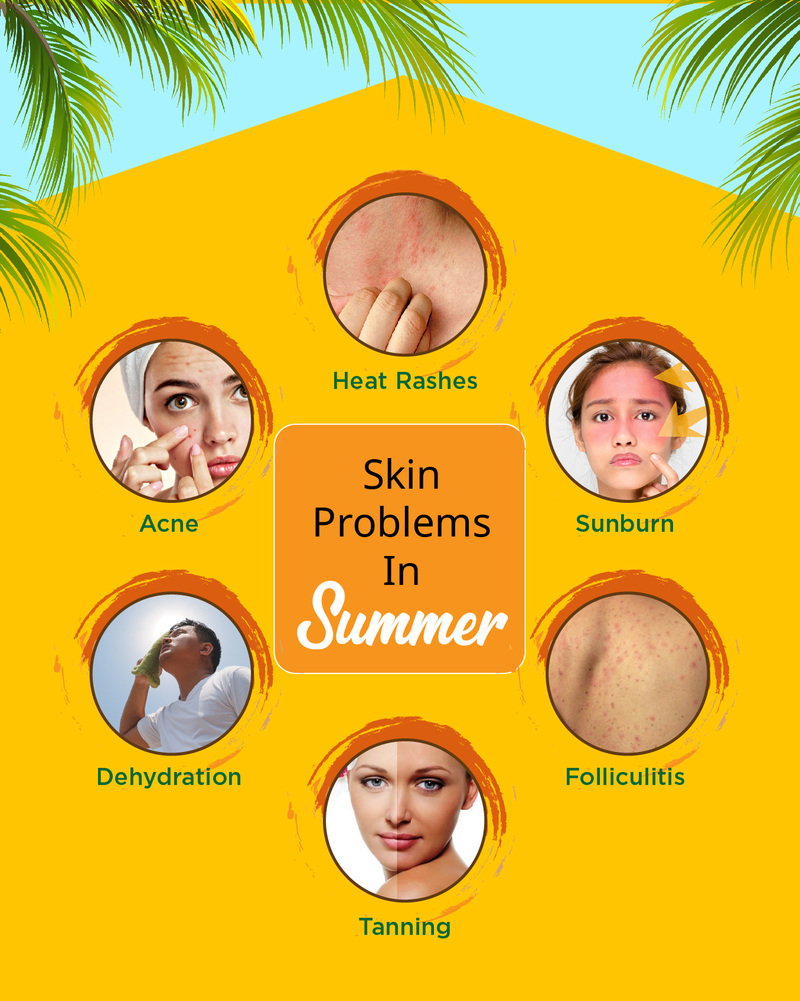 Let's begin to understand these major skin problems and the best ways to tackle them.
1. Heat Rashes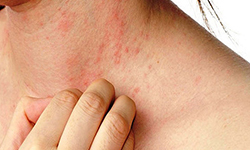 There are multiple factors that make your skin dry, patchy and irritable during summers. Along with the heat, comes sweating. And sometimes, when you are out in the sun, dirt and dust can clog the sweat ducts of your skin thus trapping the perspiration which is not very ideal for your skin. It can thus result in itchy red rashes, blisters or even mini-bumps. Moreover, if you do not wear the right set of clothes, the friction can add to the irritability of your skin.
Solution?
• Keep yourself dry and squeaky clean, especially if you sweat a lot
• Bathe at least twice a day, particularly at the end of your day
• Use an anti-bacterial soap or bath gel
• Rub ice cubes on the affected skin to soothe the irritation
• If the condition persists, consult a dermatologist
You can find the best dermatologists at the Skin and Hair Academy that will assist you with your problem and give sound advice.
2. Sunburn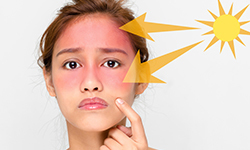 The scorching heat and the harsh rays of the sun can cause
red patches and summer rashes on your skin which might burn. Those who have a sensitive skin are more likely to be sunburnt. Since you cannot confine yourself in the comfort of your home for the entire summer, you need to understand and implement the best ways to keep your skin hydrated and moisturised at all times despite the heat.
Solution?
• Protect your skin against this condition by minimising sun exposure
• Wear a sunscreen religiously every day and reapply it every two hours
• 20 mins before stepping out, apply sunblock liberally all over your face, neck and arms
• Anyone with sensitive skin needs to wear clothes covering as much skin as possible
• Apply an aloe vera-gel face pack at the end of the day to cool down the sunburnt skin
3. Acne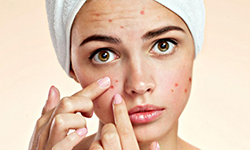 The blistering heat and sweat makes our skin a magnet for dirt, dust, and pollution, especially if we spend time outdoors a lot. Thus, it makes the perfect breeding ground for acne and pimples to thrive. The dust and dirt clog the skin's pores and the heat gives bacteria and viruses a perfect environment to flourish.
Solution?
• Carry your facewash with you at all times
• Give your face a quick wash at least three times a day
• Use a good facial cleanser every evening like IDC Pearl Ultra-Purifying Cleansing Gel
• Use anti-bacterial face wash
• Apply a pack of multani mitti or sandalwood face pack at the end of the day
Often, acne might need medical attention. So, if your breakouts do not subside make sure you visit a dermatologist at the earliest to ensure the acne does not aggravate.
4. Folliculitis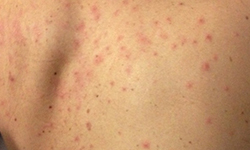 A perfect environment to thrive, the heat can give bacteria and viruses the perfect leeway to cause havoc to your skin. Since you cannot see it, it can result in skin problems such as folliculitis. Mostly anyone who travels in crowded places is more likely to come in contact
with multiple bacterial infections and develop conditions like folliculitis. Folliculitis is a common condition when the damaged hair follicles get infected by bacteria, resulting in inflammation. To fight folliculitis and to learn the best treatment for it, visit: Folliculitis Treatment
• Try to keep your hands clean most times
• Carry a handwash or a sanitizer always
• Wear loose clothes
• Avoid using swimming pools which are not properly disinfected
• Prevent cuts while shaving
5. Dehydration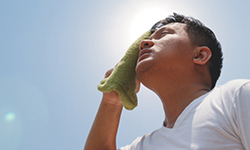 Perspiration results in the direct loss of hydration from the skin. This could also leave your skin dry, irritated and more prone to sunburn. Even your lips may start to crack and dry patches may appear.
Solution?
• Drink as much water as you can
• Keep sipping on water once every half an hour
• Drink freshly squeezed juices and add summer fruits to your diet
• Choose fruits like watermelon, which are high in water content and are good for the skin
• You can also go for deep hydrating treatments for your skin
6. Tanning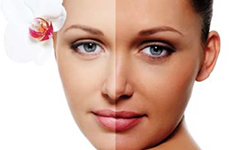 Tanning is the most common skin problem one faces during summers. Every time you step out, you are exposed to the sun's UV radiation and your skin's melanin reacts by forming a protective shield. And then the melanin results in pigmentation, uneven skin tone and even patches on the skin. This is even known as skin darkening or hyper-pigmentation.
Solution?
• Use La Shield Sunscreen Gel SPF 40 and re-apply it every two hours
• Wear sunglasses to prevent dark circles
• For de-tanning, go for home remedies that will work naturally on your skin
• If going for hydrating treatments, consult your dermatologist first
These are some of the top skin problems that you are likely to face during summers. But as you now know the solutions and prevention of these skin issues, you can definitely make the most of the conditions this summer and beat the heat.
Video of the day
Beat the summer heat with these 5 skin care tips