Hair loss is a common condition that occurs in both men and women. There can be different reasons behind this problem ranging from hormonal to genetic to a medical condition to even aging. Also, the signs of hair loss are different for men and women.
There are various types of hair loss treatments that you can go for, depending on the nature of your hair loss. They vary to suit different patients and offer maximum benefit. Hair transplants for men and hair transplant for women call for customization in treatment due to underlying differences in their conditions. It is thus necessary to understand how the process differs for men and women.
Hair Loss in Men and Women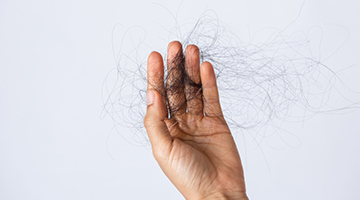 For men, the signs of hair loss are thinning of hair, receding hairline, and loss of hair volume in the crown of the head, with a pattern like that of a horseshoe. Male-pattern baldness causes thinning of hair above the temples along with partial or complete baldness. For men, the donor sites are more stable than in women. This can restrict the level of success of female hair transplants because unstable hair follicles can fall out even after the transplant.
For women, hair thinning takes place all over the scalp without the receding of the hairline. Hair loss or androgenetic alopecia in women leading to total baldness is very rare. Also, the female frontal hairline remains unaffected, making them more concerned about their diminishing hair volume.
Male Hair Transplant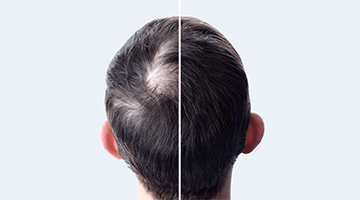 Men facing the problem of male pattern baldness get to benefit from the process of hair transplant. Hair implants for men generally show better results than over-the-counter products. But some essential points call for consideration before going ahead with this process.

You first need to know if you are a good candidate for a hair transplant. You will have to consult your surgeon or dermatologist to identify the same. Your surgeon can also help you with the method of hair transplant that will suit you the best. The post-recovery period can vary depending on the post-surgery complications you are facing. And, it is better to be clear about what or how much to expect from the hair transplantation process. Selecting the right and experienced surgeon is an important step in this regard.

Hair transplant is a surgical process where hair is taken from the dense areas of the head to fill a thinning or less voluminous area through grafting. There are two popular techniques of hair transplant – Follicular Unit Transplantation (FUT) and Follicular Unit Extraction (FUE).
Female Hair transplant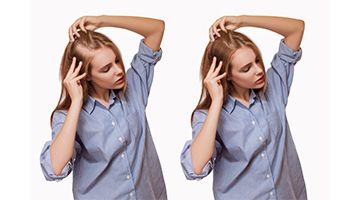 Certain prior evaluation is required for hair transplant for female pattern baldness to ensure that the procedure will benefit women. If the hair loss is affecting all the areas of the head and there is a lack of donor site from where hair can be shifted to the thinning area, then it will be difficult to carry on with the hair transplant. So, studying and analyzing the nature of hair loss that women are suffering from will better help to provide an answer to the question of whether a hair transplant will work for them or not.
Also, unlike men, the donor sites in women can be unstable and thus unfit for hair transplant due to follicle-killing DHT. Evaluation of the medical and hormonal causes of hair loss by a dermatologist will help to determine the level of expectation from this surgical process.
The Goal Behind Female Hair Transplant

When speaking of the goal behind female hair transplant, doctors need to make it clear to the patients about the expected level of improvement that they can get so that they do not set a higher level of expectation and then get disheartened with the result.
Which Candidates Are Suitable for Hair Transplants?
In females, those women make a good candidate for hair transplants for whom:-
Hair loss is due to non-hormonal issues like mechanical or traction alopecia.
There is a history of past plastic or cosmetic surgery.
The pattern of hair loss is as distinct as it is in men.
Hair loss occurs due to trauma caused by burns, scarring, or injuries.
Hair loss that develops by alopecia marginalis.
How Long Does It Take for Results of the Treatment to Surface?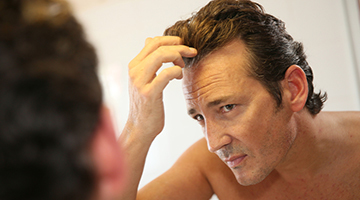 Hair loss is an acute cause of stress in women compared to men, and their level of expectation is also higher. Patients can start to see improvement within a period of six to nine months. It may vary from patient to patient. Also, the transplanted hair first falls out within two to eight weeks from the surgery and may also become thinner. But gradually, people will start growing hair in the transplanted sights. The new hair growth may be dense or spaced out depending on factors such as scalp laxity, quality of hair, curls in the hair, and follicle density.
Conclusion
A hair transplant is not an easy procedure. It is necessary to find the right doctor who has considerable experience in handling hair transplant surgeries successfully. Find the right doctor near you with the help of Skin and Hair Academy's "doctor-search" option.
Skin and Hair Academy aim at providing medically correct information on skin and hair problems to people seeking information. So, check their website and find a trustworthy dermatologist near you who can guide you about hair transplants for men and women.