Do you wake up every day wishing for your skin to transform? Are you sick of wondering how to reverse the visible signs of aging on your skin? Do you wish for firmer, plumper skin? The answer to all three questions is Retinol. The benefits of retinol for the skin are many.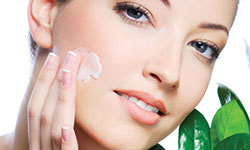 Retinol is nothing but the technical name of Vitamin A, an agent that has multiple benefits for skin. This super ingredient has been on the beauty and skincare radar for over four decades now, showing visible results of firmness, reduction of fine lines and wrinkles, and enhancing the overall skin tone. Papaya, green leafy vegetables, etc. are some natural sources of retinol.
Today, the market is flooded with serums, moisturizers, creams, and lotions that pack retinol as the ultimate punch to include in your daily skincare routine. If your skin has been assaulted by the environment as well as wrong product choices, it's time for you to pay heed to this amazing skincare agent.
What does Retinol do?
Retinol is perhaps one of the best tips for perfect skin. Technically, retinol is a cell communicator that helps your skin get rid of the dead cells and create new ones. This, in turn, boosts the process of collagen production in the skin, which can, over time, reduce the appearance of age spots, wrinkles and fine lines. Of course, new cells in the skin translate into an even skin tone, and a firmer, plumper surface.
How to use a retinol product?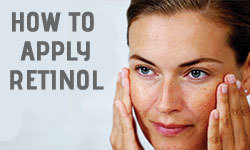 Retinol, being a fairly powerful agent for the skin, needs to be eased into. Therefore, if you've bought an over-the-counter retinol cream at home, don't just start applying it twice or thrice a day. See how it reacts with your skin, and then increase the frequency. You can start by applying the cream every alternate day, notice the reaction, and then start applying on a daily basis. However, make sure to apply a coat of moisturizer after ten minutes to reduce itchiness and dryness.
Combine the use of retinol with a healthy, nutritious diet and you'll soon witness noticeable differences in your skin.