Let's face it. Acne is not something that we are all very keen on having. Sure it is a common skin problem and sure it is treatable but those unsightly red bumps on the skin do cause some worry. To add to the misery, they often leave behind stubborn scars!
The beauty industry is booming with innovative skin care techniques and treatments to tackle acne and its scars. While the treatments may vary depending on the intensity of the condition, there are few skin care treatments that have taken the world by storm. One such treatment is called as Laser Skin Resurfacing. This technique uses laser to treat acne scars.  In this blog we will be discussing this awesome technique in detail, types of lasers used for the treatment and few of its important do's and don'ts.
What is Laser Skin Resurfacing?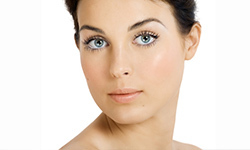 Laser Skin Resurfacing is a treatment to lighten acne blemishes. It uses laser for the treatment of acne scars. Under this technique short, concentrated pulsating beams of light is directed to the affected area. It slowly removes the skin, layer by layer thus making the scar visibly lighter.
Types of lasers used in laser resurfacing:
There are two types of lasers that are used in laser resurfacing. They are :
Erbium Laser Resurfacing–  It is designed to treat surface-level, moderately deep scars.  It causes minimal burning of the surrounding tissues and has fewer side effects such as redness, swelling and bruising. The skin also relatively heals faster after this treatment.
CO2 Laser Resurfacing– This is one of the oldest and the most effective type of laser resurfacing technique.  It penetrates deep into the skin and poses very low risk of hypopigmentation.  Though it renders good results, the healing process is way slower than Erbium Laser Resurfacing.
Do's and Don'ts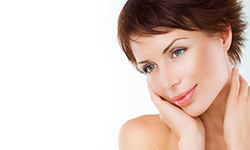 1) Do not wash your face immediately after the treatment. Wait for at least 2-3 days.
2) Do keep the skin moist with a medicated lotion. It will fasten the healing process.
3) Always use a good sun block.