Love using beauty products? You're not alone! However, what most women don't understand is, beauty products, sometimes, can do more harm than good. You may blame your dietary habits or lifestyle for sudden breakouts or age spots, but in reality, the products that go on your face might be the real culprit.
While a simple way to avoid that is using only good-quality products, you need to know exactly when you to give your skin a break altogether. If you see the following signs on your skin, stop right away, and let your skin breathe for a while.
For now, watch out for the following indications that double up as the best skin care tips :
Sign 1: You've experienced a sudden increase in acne and untimely breakouts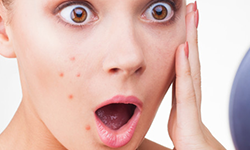 Is the facial cream you're using too oily in its make? Most lotions and creams contain severe oil-based formulas that close pores and aggravate your existing acne problem. You need to switch to a water-based formula that not only lends your skin adequate moisturization, but prevents clogging of pores.
Sign 2: Your face has lost all of its natural glow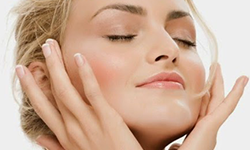 So, your skin was radiant and glowing once, but with time, it seems to have lost all of it. The result? A dull, dreary complexion that won't budge. Blame alcohol-based astringents and severely harsh scrubs for that, as these are the real culprits. They dry out the skin excessively, and cause an unnecessary build-up of dead skin cells, instead of removing them completely.
Use natural astringents and toners like cucumber juice that do the job just fine, and don't cause any side effects.
Sign 3: Your skin has become excessively dry and flaky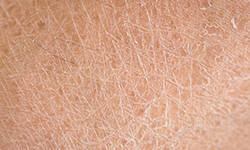 If you're using cleansers and face washes with harsh chemicals, excessive dryness is usually the end result of it. These products contain enough chemicals to mess with the skin's cells, thereby, completely transforming your skin's nature. Use mild cleansers or natural products like gram flour or oatmeal for the purpose, and let your skin get back to its natural self.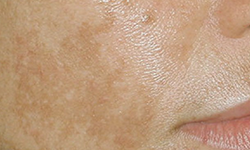 Did you know, brown spots are usually the aftermath of sun damage? "But I slap a ton of sunscreen on my skin before stepping out!," you must have exclaimed. Unfortunately, it's not working if you're seeing the recurrence of brown spots all over your face and neck area.Note that, your skin needs coverage from broad-spectrum UV rays (UVA & UVB), which many sunscreens fail to provide. So, on your next beauty haul, pick a sunscreen that offers, at least, an SPF of 30, along with broad-spectrum UV protection.
Sign 4: Your skin reacts badly to new products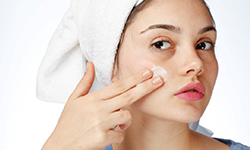 Watched a nice beauty product ad recently and want to try it instantly? Wait and research more about it before you shell out money on it! Sometimes, we're so awed by the make of a product, we fail to understand the fact that not all of them suit our skin type. The result, of course, is an uncalled for burning or stinging sensation.
If a product delivers a painful burning or stinging sensation to the skin, that's a clear sign that it's not meant for your skin type. Sensitive skin can often react to certain ingredients found in certain face masks and creams, so it's important to look out for beauty products meant only for your skin type.
Now that you know the damaging effects of makeup on the skin and the havoc strong creams and lotions wreak on your complexion, try clearing out your beauty shelf, and go at natural for a while. Once your skin has fully recovered, invest in only good-quality products and get back into the beauty game with an all-new perspective towards skin care.