How do you approach skincare? Is it the usual cleanse-tone-moisturize regimen, or do you use serums and masks? Here is the reality – skincare isn't limited to what you apply topically, there's a lot that happens beneath the surface, especially when it comes to your diet. Fruits, especially, can work wonders for your skin and keep it clean and supple.
Fruits: A Nutrient Powerhouse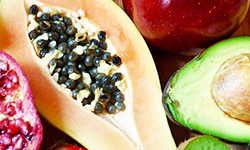 Fruits are nutrient-dense, second only to green leafy vegetables in terms of vitamins and micronutrients. Fruits are also antioxidant-rich, which help combat damage caused by free radicals. Free radicals are one of the main culprits when it comes to damaging your skin. In simple terms, free radicals are unstable molecules that damage cells and contribute to ageing and disease. Plus, fruits are hydrating and a great source of fibre and natural sugars – all of which are great for your skin. Here are 4 everyday fruits that your skin can benefit from.
The Relationship Between Fruit & Sugar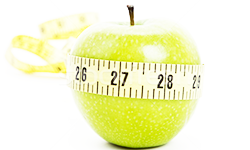 But wait – fruit has sugar, and sugar isn't good for your skin, right? Not exactly. Yes, fruit does contain sugar, but not the kind of processed sugar that's bad for you. The sugar in fruit is balanced out by fibre. Fibre helps you process the food you've consumed, and helps flush out all the waste you don't need in your system – thus reducing the negative effects of sugar on your body.
Papaya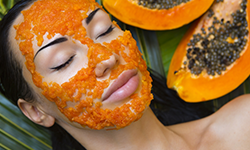 You have probably heard the concept of "eating the rainbow," or incorporating fruits and vegetables of every colour into your diet, from magenta-hued beets to dark leafy green vegetables. Orange coloured foods are especially good for your skin, due to the high levels of beta carotene contained within. Beta carotene aids in cellular-level skin development, and gives you a healthy skin tone. Papaya also contains an enzyme called papain, which is an ingredient in all kinds of face masks for its cleansing properties. When you eat papaya, the papain keeps your gut clean and keeps your eyes and skin bright and clear.
The great thing about living in a tropical country is the availability of papaya practically all year-round. So have a slice with breakfast, add some chunks to your morning smoothie, or make fruit chaat with papaya and other fruits for an afternoon snack.
Strawberries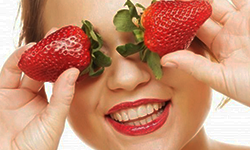 Strawberry season has arrived, so let your skin make the most of it! Strawberries, and other berries like blackcurrants and blueberries, are rich in Vitamin C. A strong antioxidant, Vitamin C boosts immunity, helps blemishes fade away, and aids in collagen production and formation, which strengthens your skin. Collagen makes skin supple and firm with a smoother texture. So, eat a handful of berries to bring the bounce back to your skin!
Apples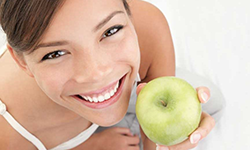 An apple a day keeps the doctor away, and it will keep your dermatologist at bay! Apples are rich in both soluble and insoluble fibre and are chock-full of minerals like calcium, potassium, phosphorous and iron. The apple skin is where all the goodness lies, so don't forget to eat it with the peel intact! In fact, some studies have shown that the stem cells contained in certain varieties of apples can actually boost the production of human stem cells. Plus, apples contain polyphenols, which act as a natural sunscreen.
Red Grapes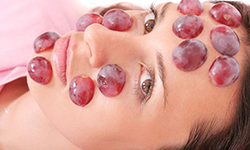 Grapes have gotten a bad rap in recent years due to high levels of pesticide residue, but when sourced correctly and washed thoroughly, this humble fruit can work wonders for your skin.. But, it should be consumed the correct way – with seeds intact. Grapes and their seeds contain a host of natural chemicals and antioxidants that can help treat inflammatory skin conditions like psoriasis and eczema.
So, useless fruit-infused facewashes and face creams with fruit extracts, and indulge in more of the real thing! For clean skin from within, make fruit a part of your diet, every day.