The winter months usher in the wedding and party season in style! Which means it's that time of the year where you have to look your best for all those special occasions. However, the cold winds and dry winter air can have quite the opposite effect, robbing your skin of its moisture and glow. The lack of hydration can dry out your skin, impacting its elasticity and accelerating the signs of ageing such as wrinkles and fine lines.
So how do you prevent this dull, ashy complexion in winters?
It's simple, really. All you need to do is switch up your skincare routine to keep your skin healthy, hydrated and protected!
1: Enjoy Short, Lukewarm Showers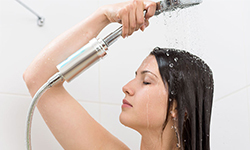 A long, steaming bath sounds like heaven on a cold winter's morning. Except, it's not really heaven for your skin. Long, hot showers can rid our skin of its natural oils, drying it out. Remember to keep your baths short and use lukewarm water instead.
2: Switch To Gentle Body & Face Cleansers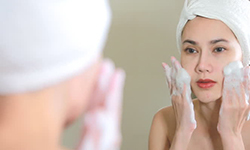 Avoid any soaps or cleansers that have harsh solvents like sodium lauryl sulfate (SLS), salicylic acid or glycol acid. A mild cleanser will not strip away moisture from your skin. Opt for body washes and face cleansers that hydrate while they cleanse.
Episoft Cleansing Lotion For Dry/Sensitive Skin. Shop here-https://www.nykaa.com/episoft-cleansing-lotion/p/550761
This gentle, soap-free face cleanser is specially formulated for dry and sensitive skin and is ideal for daily use. It effectively clears dirt, dead skin cells and excess oil without causing dryness or skin irritation. Its pH balanced, moisturising formula improves skin texture leaving you with a smooth, supple complexion. What's more? The dermatologically tested product is non-comedogenic and free from fragrances and sulphates.
Our Pick: Episoft OC Cleansing Gel For Oily/Acne-Prone Skin. Shop Here- https://www.nykaa.com/episoft-oc-cleansing-gel/p/550762
For those with oily or acne-prone skin, this soap-free, soothing cleansing gel helps prevent acne breakouts and heals blemishes. It deep cleanses and reduces excess sebum secretion for clear, smooth, oil-free skin. The pH balanced, moisturising formula prevents dryness or irritation. The face cleanser is non-comedogenic, free from fragrances & sulphates, and ideal for daily use.
3: Exfoliate Dry, Dead Skin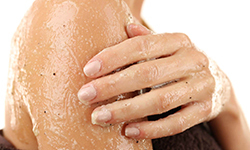 Exfoliating your skin when it's already dry seems like a bad idea, doesn't it? But in reality, when our skin gets overly dry, dead skin cells can build up on the surface and give a lack-lustre look. Remember to exfoliate once a week in the shower, and especially gently scrub your elbows, knees, ankles and feet. This will get rid of dry skin build-up, improve your skin's natural exfoliation, and leave you with smooth, softer skin that better absorbs skincare products.
4: Apply Ultra-Hydrating Moisturisers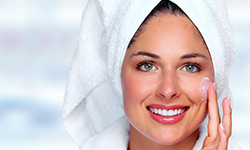 The best time to moisturise is immediately after a bath. Towel-dry your skin, leaving it slightly damp, and then apply a super-hydrating lotion all over your body. It's important to keep your skin hydrated throughout the day to fight the harsh weather and prevent premature ageing.
Our Pick: Episoft Advanced Moisturising Formula. Shop Here- https://www.nykaa.com/episoft-amf-advanced-moisturising-formula/p/550763
This lightweight face cream is specially formulated for dry skin to offer nutrient-rich moisturisation and preserve the skin's vitality. Enriched with a unique Mineral-PCA complex, the formulation supplies essential micronutrients like sodium, manganese, magnesium and zinc, to leave you with radiant, hydrated skin. It is dermatologist tested and completely free from parabens.
Our Pick: MaxRich Intensive Moisturizing Lotion. Shop Here- https://www.nykaa.com/maxrich-intense-moisturising-lotion/p/550766
This body lotion offers fast-absorbing, long-lasting moisturisation. It is formulated for intense hydration, increased moisture retention and water loss prevention. Its ultra-hydrating blend of Mango butter, Shea butter & Cocoa butter is packed with anti-oxidants and anti-inflammatory properties, to leave you with deeply nourished, soft and smooth skin. Add this fragrance-free, paraben-free body lotion to your winter skincare today!
5: Protect With Sunscreen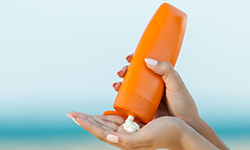 The sun's harsh UV rays are present throughout the year and can damage your skin even in winters. A broad-spectrum sunscreen can help protect your skin from dehydration, dullness, hyperpigmentation and premature ageing. There are also many sunscreens that offer the added advantage of moisturisation, which can be incredibly helpful in the dry winter season.
Our Pick: La Shield IR Sunscreen Gel SPF 30. Shop Here- https://www.nykaa.com/la-shield-ir-sunscreen-gel/p/399776
If you're someone who spends a lot of time indoors in front of electronic screens, this one's for you. The water-resistant, broad-spectrum sunscreen gel is fortified with SPF 30 and PA ++++. It shields you from the sun's harsh UVA & UVB rays as well as indoor infrared rays emitted by TV screens, computer screens, halogen lamps and other electronic devices. Its moisturising formula hydrates your skin, prevents degradation of collagen and offers antioxidant protection, thereby delaying the signs of ageing. The sunscreen is oil-free, non-comedogenic, and free from parabens and other skin irritants. It is dermatologically tested making it suitable for all skin types.
Our Pick: Episoft AC Moisturiser. Shop Here-https://www.nykaa.com/episoft-ac-moisturiser/p/550764
This 2-in-1 lightweight moisturiser and sunscreen is specially formulated for acne-prone skin. It soothes and moisturizes for quick relief from skin irritation. The broad spectrum sunscreen, fortified with SPF 30 and Boot Star ****, protects against UVA/UVB rays and post-acne hyperpigmentation. The double advantage moisturiser and sunscreen is dermatologically tested, non-comedogenic, hypoallergenic and free from skin irritants.
We hope you add these winter skin care tips to your skincare routine! To know more on how to take care of your skin in winter, have a look at our other articles. In case you have faced any recurring dry skin issues, do not take it lightly. Consult a dermatologist for the right diagnosis and treatment, to resolve it at the earliest.