Your next parlour appointment is still a couple of weeks away, and the festivals are upon you already! Are you worried your skin may not keep up with your clothes and accessories this festive season? We may have the solution you need – Pearl Gentle Cleansing Gel, a product that has been receiving rave reviews and the perfect fix for dull and tired skin. The cleansing gel deep cleanses and leaves your skin feeling soft, supple and glowing.
Before we take a look at what makes Pearl Gentle Cleansing click, let's take a look at why cleansing is an important ritual:
The right cleanser can work like magic for your skin, and a good cleanser always finds its way into skin care tips. A cleansing routine is vital to remove makeup, dead skin, impurities and excess oil. Cleansing gets rid of toxins that can make skin look dull and cause signs of ageing. It is best when cleansers are used twice daily.
Cleansing before bed is key to beautiful skin as your skin heals itself and rejuvenates overnight. Cleansing your skin in the morning helps remove the toxins your skin pushes out during the night and prepares your skin for the day ahead.
Find more about how cleansing plays an essential role in maintaining beautiful skin through our video
About Pearl Gentle Cleansing Gel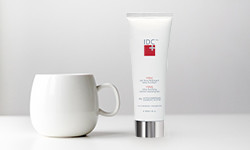 The Pearl Gentle Cleansing Gel and makeup remover is suitable for all skin types. Its unique micro-exfoliation action gives radiant, glowing skin. It removes all traces of makeup and residue from the skin's surface, deep-cleans pores, removes excess oil and whisks away dead cells, while toning the skin and protecting it from harmful polluted environments. Reveals a radiant, supple and smooth looking complexion, and does not require a toner as a second step. It is dermatologically tested and non-tested on animals.
The ingredients in Pearl Gentle Cleansing Gel that make it a great cleanser: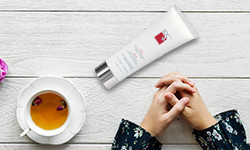 Any skin product's worth lies in its components. The right ingredients cleanse without stripping the skin off its moisture and softness. Here are the critical ingredients in Pearl Gentle Cleansing Gel that make it a favourite
Natural Pearl Extract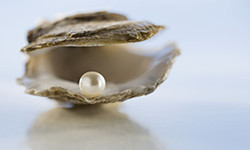 Finely milled cultured pearl extracts offer gentle micro-exfoliation of the skin and eliminate dead skin cells.
Pearl extracts contain a range of anti-ageing and anti-acne benefits for the skin. Pearl extracts contain finely ground pearls with traces of mineral salts. Pearl extracts offer two essential benefits to the skin:
1. Treat acne prone skin
2. Provide skin with a natural and youthful glow
Ground pearl extract is also rich in nutrients like calcium, magnesium and zinc. These nutrients aid acne treatment by skin regeneration, healing blemishes and restoring balance to the skin.
Pearl extracts also fight signs of ageing like sagging and fine wrinkles by making the skin smooth and elastic.
Linseed Extract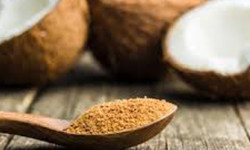 Linseed or flaxseed is often mentioned when tips for glowing skin are discussed. It contains omega-3 fatty acids, lignans and antioxidants – all of which provide the skin with wonderful benefits. It is an emollient that reduces the drying effect of cleansing and helps balance sebum levels.
Fatty acids keep skin hydrated and moist, protecting the skin from drying and signs of ageing.
Antioxidants slow down the natural ageing process by protecting it from natural environmental stressors.
Linseed's natural oils help oily skin and clogged pores.
The fatty acids in linseed help tone, tighten and plump skin.
Lignans in linseeds aid the skin.

Cleansing complex:
The cleansing complex in the Pearl Gentle Cleansing Gel contains Aloe Vera & Glycerin, two favourite skincare ingredients. These multitasking gentle cleansing and moisturizing ingredients remove accumulated impurities and visibly brightens the complexion.
Aloe Vera is a standard part for beauty tips for face. Its leaves are a powerhouse that contains over 75 different nutrients including vitamins, enzymes, natural sugar, phenolic compounds, amino acids and salicylic acid. They also contain antioxidants such as Vitamins C and E and beta-carotene. Aloe Vera is excellent in fighting sunburn and ageing. It also acts as a moisturiser and treats acne. The Gibberellin hormone in Aloe Vera acts as a growth hormone that stimulates the growth of new cells aiding in fighting blemishes.
Glycerin is an excellent moisturizing ingredient that soothes and nourishes irritated skin. It helps maintain the water balance of the skin and keeps skin smooth, soft and supple. It also helps guide cells to grow and mature assisting the skin in heal better and faster.

Black Radish Extract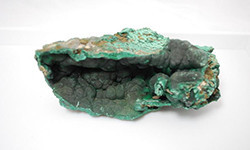 Black radish extract is an antioxidant powerhouse. It helps tone giving your skin a youthful appearance. It is a rich source of vitamin B complex, zinc, phosphorous etc. Its anti-oxidative property prevents acne breakout, pimples and blackheads. Black radish extract's anti-oxidants help neutralize the free radicals on the skin. It contributes as an active ingredient in Pearl Gentle Cleansing Gel by lightening skin and tightening pores. It also helps fight back blemishes caused by acne and giving your skin an even tone with continuous use.
Dextophane
The detoxphane in Pearl gentle Cleansing Gel detoxifies skin and protects from environmental pollutants.
Green Tea Extract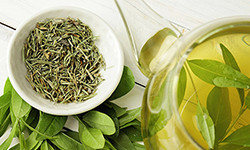 The benefits of Green tea extracts for skin are well known. Using products with green tea is one of the best-known tips for healthy skin. The polyphenols in green tea possess anti-oxidative and skin soothing properties. They fight blemishes caused by sun damage. Green tea extracts fight ageing and help detoxify skin.
Beautiful, blemish-free and soft skin could be yours too! Get Pearl Gentle Cleansing Gel today.