Humidity during monsoon plays a nasty trick – the more makeup you put on, the more you sweat. You spend some precious minutes of the morning putting the perfect makeup, only to see it washed away by lunchtime. What's the way to combat it? Does that mean that you ditch makeup for the next few months? Not at all! It may be hot and humid, but there are tricks to dodge that. If you're really fond of makeup and don't want the changing weather to deter your spirits, here are four effective monsoon makeup tips to help you keep your makeup game on point:
#Tip 1: Use a mattifying face primer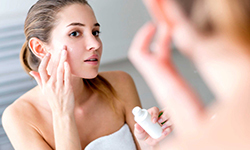 You may not have considered using a primer ever before, but the humid weather calls for it. One of the best beauty tips for face you'll ever receive this season is to include primer in your makeup routine. Why? Because it'll set up the perfect base for long-wearing makeup that leaves you with a smoother, glowing complexion in this otherwise dull season. After moisturising your face, simply add a layer of the primer, and then proceed with the makeup for long-lasting results.
#Tip 2: Pick a light-weight foundation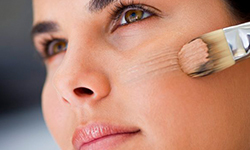 It's natural for heavy foundations to lose the battle to sweat. In a matter of just a few hours, the foundation melts away, leaving you with blotches all over your face and neck. A light-weight foundation, on the other hand, will feel comfortable and feather-light on the skin, so much so that the sweat won't be able to wash away anything. Our favourite picks? Opt for a BB or a CC cream formula, instead of a heavy-duty foundation.
#Tip 3: Go waterproof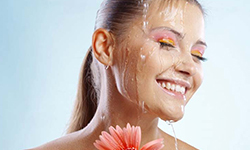 This one's a no-brainer! From waterproof kohls, eyeliners, mascaras, and eye-shadows, there is no dearth of waterproof makeup, especially for the season of monsoon. Opting for waterproof options will not just save you from a rainy day, but also make sure the sweat doesn't tamper with your perfectly laid out makeup. Check out tutorials on how to do waterproof makeup the right way, and you're good to go!
#Tip 4: Use cream-based products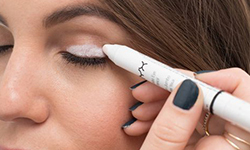 Easily one of the most important skin care tips for the rainy season, a cream-based blush, eyeshadow, and concealer will stay on your face for longer than its powder-based counterpart. Unlike powder products, creams have better adherence to the skin because they actually stick on to it. When it comes to preventing your makeup from melting, cream-based everything is truly your best friend.
Liked these makeup and skin care tips? For more such interesting articles on makeup, sign up on www.skinandhairacademy.in right away!