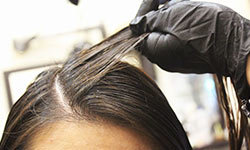 We all wonder why we can't have smooth, silky, shiny hair like those models in shampoo ads. But here's how it usually works: One day, a friend of yours walks in with the smoothest, shiniest hair, and you get acquainted with the magic wand of the Keratin Smoothing Treatment.
If you're reading this, it's safe to assume you're considering working the magic on yourself, so we've has taken the liberty to answer every question you may have.
Here's everything you need to know about the Keratin Smoothing Treatment:
What is it?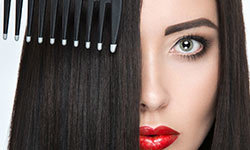 How does Keratin Smoothing Treatment Work for smooth and shiny hair. Our hair is made up of Keratin, which is a type of protein. The treatment puts protein back into hair that suffers from ageing or is chemical damaged. Hair damage is a result of overly porous hair which leads to tangles, frizz and breakage. Smoothing rebuilds the damaged area by restoring the protein.
How does the Keratin Smoothing Treatment work?
It's a treatment that takes 90 minutes or longer after you anchor the salon chair. Your stylist will apply keratin formula to your hair and seal it using a very hot flat iron. The heat from the iron and the chemicals work together to activate the straightening effect and the keratin bonds with the hair protein.
Will it damage your hair?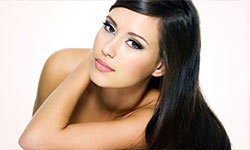 No, it is a process that intends to repair your damaged hair. It adds moisture, increasing the quantity of restorative chemicals that are already present in your hair.
Is it a high maintenance treatment?
The maintenance is not too hefty as there are only a few things you need to really take care of. Wash your hair less frequently to make the effect last longer. Also, use a shampoo that is sulphate free and contains no Sodium Chloride. Avoid excessive exposure to the sun and use products that protect hair from UV rays.
Is it a permanent treatment?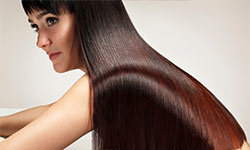 No, it unfortunately is not. It lasts about six weeks and maybe a little longer with proper care.If this answers all your worries, it's time to pick the best salon in your city and get the silky smooth hair you've been dreaming of!