The dry, prickly heat during summers brings with it its own set of problems that can be damaging to both your skin and hair. While summers are considered to be the harshest on your skin, monsoons too are not far behind. The first drops of rain can make you feel refreshed and rejuvenated after the hot summer, but the season can be quite punishing to your skin and trigger a host of skin infections and diseases. Skin problems in rainy season are quite common which is why knowing certain skin care tips beforehand helps in the long run. The humidity levels in the atmosphere can fluctuate your skin from being dry to oily. This inevitably causes skin rashes, irritation, fungal infections, and other skin problems. This is why you need to know how to treat skin problem in rainy season in detail.
Before you learn about the common skin problems in monsoon, it is essential that you understand the major factors that can give rise to or aggravate skin infections. Let's take a look at some of these factors, right here:
1. Hygiene: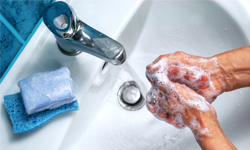 If proper hygiene is not maintained during monsoon, like not having a bath daily or not washing your feet and keeping them dry at all times, it can definitely lead to skin problems.
2. Clothing: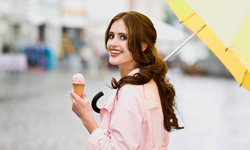 If you wear shoes and socks continuously for hours together, your feet are subject to occluding in moist and sweaty conditions. Especially if you wear shoes and socks made of synthetic, non-breathable material, it will not absorb the sweat and keep your feet moist all the time.
imilarly, synthetic clothes do not allow the skin to breathe properly and even the sweat does not evaporate from your skin.
3. Health Conditions: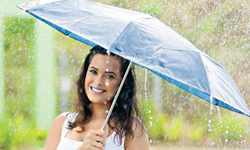 Your health determines how protected you are from any additional infections and diseases. For example, if obesity or diabetes is an issue along with other immunity compromised health conditions, a skin-to-skin contact by sharing of clothes with anyone already suffering from skin infections, will increase your risk of contracting the same.
These are the major factors that are responsible for skin problems in monsoon. So, to make sure you do not face any skin issues in the rainy season, be sure to maintain a proper hygiene and wear the right clothing, amongst other things.
Common Skin Problems In Monsoon
Itchy skin, irritation, bacterial and fungal infections are usually caused in the feet and skin folds. The infection can spread either by sharing things like clothing or through skin contact. Let's take a look at some of the common skin problems in monsoon that you need to be wary of.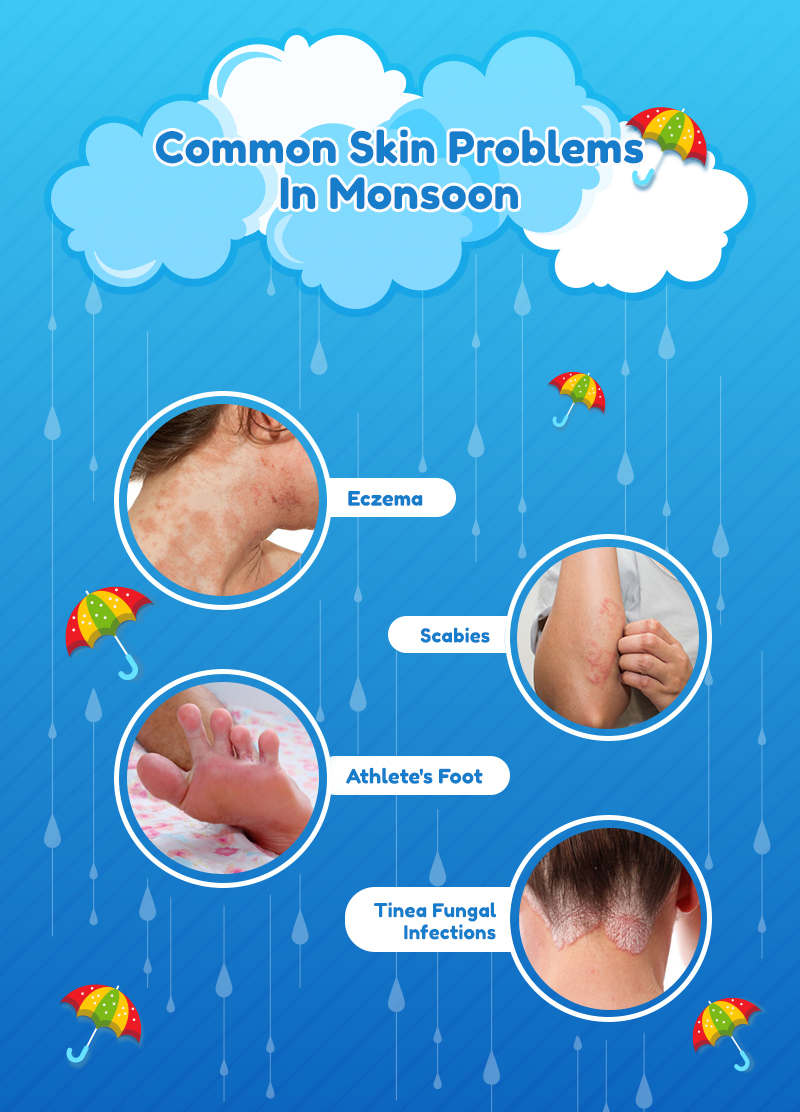 1.Eczema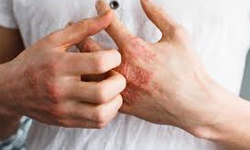 A non-contagious dermatological condition, Eczema is characterised by itchiness, redness, and skin inflammation. Blisters usually form in the affected area and the skin also appears to be rough and cracked. It especially causes discomfort during monsoons due to the humidity in the area which is unwelcoming for sensitive skin. So anyone with sensitive skin should be extra careful with their skin care routine in monsoon to avoid any skin infections.
2.Scabies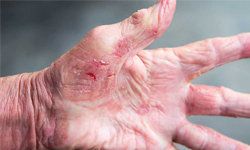 Scabies is a contagious skin infection caused by parasitic mites known as Sarcoptes Scabieis and results in redness and skin rashes along with severe itching that usually worsens at night. The temperature fluctuations and humidity in the air during monsoons is the perfect breeding ground for these parasitic mites to thrive. If scabies is left untreated, it could worsen and aggravate causing extreme discomfort.
3.Athlete's Foot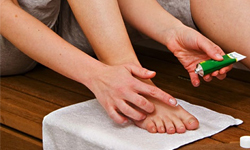 Athlete's Foot is a fungal infection that is contagious in nature. It usually affects the skin around the feet and toenails which causes itching and blisters. It even causes discolouration along with dry, rough, and cracked skin.
Tinea Fungal Infections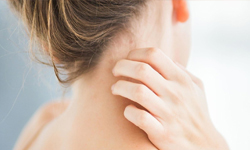 Highly communicable and itchy skin issues are clubbed together under Tinea fungal infections. These include skin problems such as ringworms which affects the thighs and armpits, etc., tinea capitis which causes an itchy and flaky scalp, and Onychomycosis which is a fungal infection that affects the nails causing them to become brittle.
These common skin problems can be discomforting and can even cause permanent scars on the body. If you notice symptoms such as redness and itching, make sure you ask for immediate medical attention before the infection aggravates and it's too late. The best way to prevent these problems from occurring in the first place is to ensure you follow a certain routine that keeps your skin healthy and free from skin issues.
Let's take a look at some of these preventive measures and skin care tips for the monsoons.
• Practice good personal hygiene. Keep yourself, your clothes especially your undergarments clean
• Keep yourself dry at all times. Do NOT stay in wet clothes for long periods of time. Whether it is raining or not, always carry an umbrella or a raincoat with you all the time
• Sharing is great but avoid sharing clothes and personal belongings with anyone especially in the monsoon as some skin problems are contagious in nature
• Diet is also an important aspect to be considered in monsoon. To avoid skin infections from appearing, avoid spicy food. Instead, go for fruits, green vegetables, almonds, yogurt, brown rice, garlic, and oats to name a few
• Although you might not feel very thirsty during the rains, keep yourself well hydrated. Additionally, you can sip on purified or boiled water to keep skin infections at bay
• Antifungal and antibacterial creams are very useful during monsoon. Of course, if you have certain allergies, do consult a dermatologist before you buy any of these creams and powders over the counter. You can get in touch with a dermatologist near you at the Skin & Hair Academy
• Clothing and footwear also plays a pivotal role in preventing skin infections during monsoon. So, wear open footwear such as chappals made of breathable material, cotton socks, and loose cotton attire
• If you have medical conditions such as diabetes that need treatment, make sure you get treated for it
Now that you are aware of the preventive measures for skin infections in monsoon, you can tackle them with ease and form a skin care routine that will ensure that your skin remains healthy throughout the rainy season. If monsoons are a menace for your hair as well, you can check out a few articles that show you how to tackle hair fall and other monsoon-related hair problems, right here: