Just like any other body part, your skin needs proper care and maintenance to ensure its perfect health. It is important to offer tender loving care to it by following an effective cleansing, toning, and moisturizing (CTM) routine every day. So, here go the steps to cleanse skin at home that makes your daily face clean-up a fruitful activity:
While ensuring that you sleep after removing your makeup at night, you need to start your day by splashing water on your face. Remember, it should neither be too cold nor too hot. It will not only wash away your sleepiness but will also make your eyes and skin perk up! When washing your face, make use of a gentle cleanser that's not too harsh on the skin, as this can help prevent infections. The common ingredients available in good cleansers include ammonium laureth sulfate, sodium lauryl sulfate, oleic acid, etc. It is important to remember that high pH solutions can increase swelling in the stratum corneum, which may be damaging to the skin.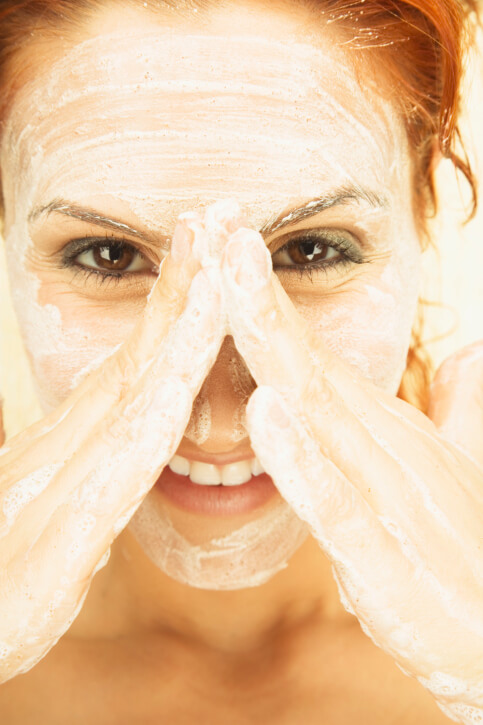 Make your skin look alive with gentle exfoliation which is the best way to cleanse the skin! Use high-quality exfoliation products or home-based exfoliation remedies to gently scrub your face, while using your fingers gently on the skin in a circular motion. Be very gentle when exfoliating close to sensitive areas like your eyes as the skin around this area is quite thin. Exfoliation is scientifically corroborated as the process dislodges build-up in the clogged pores. Exfoliators and detoxifying agents available in the market come with ingredients like lactic acid, glycolic acid, citric acid, malic acid, and more.
After washing and exfoliating your face, pat dry your face. First thing, it may be rough on your skin. If you are using a towel, use a clean towel with soft fibers, although patting your skin gently is the best idea!
Get a Facial Every Once in a While
Once in a while, go for a proper facial as it will help remove deep-seated dirt clogging your pores. Facials may not be a part of cleansing in your daily routine, but they provide deep cleansing that can liven up your skin, giving it a radiant and shiny look. You can consult your aesthetician who can suggest the best facial option based on your skin type. After a nice facial, you will find that the dead cells of your skin are no longer there.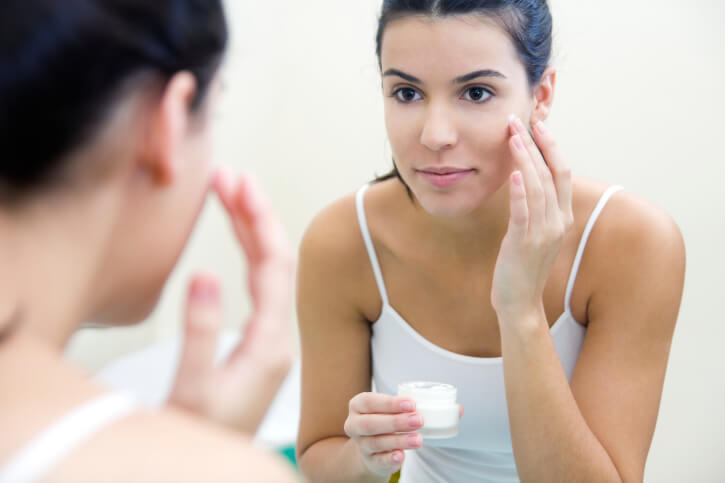 The last and the most critical step of the entire cleansing routine is to moisturize your skin. For this purpose, use a high-quality, gentle moisturizer. Many people have dry skin, and for them, following a proper moisturizing routine is very important as they may have to face the challenge of impaired stratum corneum skin protection processes. Thus, moisturizers in which the natural moisturizing factor is carefully balanced must be chosen.
Last but not the least, make sure you are getting enough sleep. If you are not sleeping well, the impact will be clearly visible on your skin, which will look tired and dull. Following the above routine for face cleansing at home in a systematic manner will surely help you get glowing skin!