World Health Day is celebrated across the globe for the significant achievements and contributions of people towards healthcare. Every year, this day is marked to promote awareness about different health topics. Since its inception in 1948, World Health Day is acknowledged by various governments and even non-governmental organizations associated with public health issues. Both these institutions also organize activities and highlight their support for healthcare to all.
While healthcare covers a broader aspect, skin and hair care is a vital topic under the healthcare umbrella which needs more awareness. The current pandemic situation that's plaguing the world has managed to capture the importance of healthcare and hygiene. And also how essential it is to focus on the entire health of your body – skin, scalp, and hair included.
When observed closely, your skin and scalp are the first to bear the brunt of the harmful sun rays, the heat, humidity and the alarming levels of pollution. Today, the focus has shifted to skin care where even the basics of washing your hands every now and then has come to the fore. Although these precautionary measures are taken today to avoid contamination and to curb the spread of the virus, they should be followed lifelong. These are basic hygiene practices that keep your overall health in check.
In such times, when you're unsure as to when you will be able to step out for a proper skin care and hair care treatment, following a basic routine helps. If you look it up, you will find plenty of skin care tips and hair care tips floating around but following a routine that is best suited for your skin and hair type is of utmost importance. Otherwise, you will be contributing to more harm than good.
So, as World Health Day is just round the corner, you might wonder what is it that you can do at your end to take good care of your skin and hair. Let's find out.
As summer is upon us, common skin and hair care slips can lead to aggravating conditions. If your skin is already prone to problems like sunburns, dark patches, blackheads, acne or pimples, the lockdown couldn't have come at a better time. Meaning, you can now take good care of your skin while you're still indoors and minimise these skin issues.
When it comes to hair care, if not done right it can lead to extreme damage to a point of no return. Dandruff and hair loss are only a couple of the problems caused due to hair damage. Therefore, it is essential that you maintain a proper skin and hair care routine that's completely dependent on your skin and hair type.
First, let's begin by building a basic skin care routine at home.
Step 1: Knowing your skin type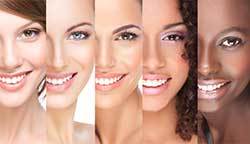 This is the first step to building a customised skin care routine. If you're not sure what your skin type is, the following points will help you figure it out.
Dry skin – flaky, scaly, or rough
Oily skin – shiny, greasy, and could have big pores
Combination skin – dry in some spots (like cheeks) and oily in others (like forehead, nose, and chin)
Sensitive skin – stings, burns, or itches after using skincare or makeup products
Normal skin – balanced and clear

Step 2: Cleansing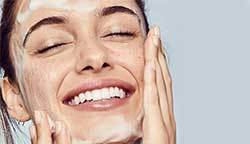 If you have a normal or combination skin, use a gentle cleanser or soap and rinse it off with lukewarm water.
In case of dry skin, use a non-fragrant, non-alcohol based cleanser or soap to wash your face. You can even exfoliate once a week to get rid of the dead skin.
For those of you with oily skin, use an oil-free gentle cleanser or soap and rinse it off with warm water.
You will have to be extra careful in case you have sensitive skin. Do not use products that have alcohol, soap, acid, or fragrance in them. Instead use aloe vera based products that have a calming effect on your skin.
Step 3: Moisturise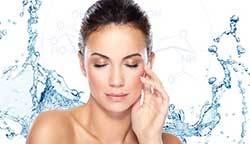 Moisturising your skin is essential even if you have oily skin. The moisturiser helps seal the moisture so use one that suits your skin type and use it every day. You can apply it while your skin is still damp. If you have oily skin, use a lightweight, oil-free moisturiser so it doesn't block the pores.
Step 4: Use a sunscreen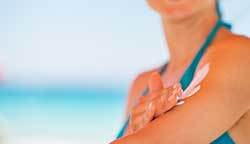 Although the current situation doesn't allow us to step outdoors, applying a sunscreen while you're still indoors is essential too. As most of you are working from home, constantly in front of your laptop or desktop, the infrared light emitted from the screen can too cause skin damage. So, use a lightweight sunscreen every day before you sit in front of the screen. Make sure the sunscreen offers broad-spectrum protection with an SPF of at least 30.
This was your everyday basic skincare routine. Now, let's move onto the hair care routine.
Just like your skin, your hair too is divided into different types mainly, fine, thick, or coarse and can fall into four categories: straight, wavy, curly, and kinky. Each hair type and category has its upsides and downsides however, there are a few basic steps you can follow and benefit from.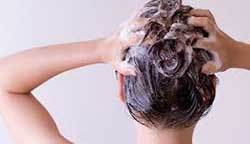 Cleansing helps remove dead skin and product residue from the scalp without stripping your hair of its natural oils and moisture. Wash your hair properly to avoid sebum build-up.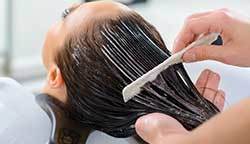 Conditioning your hair helps with detangling of hair, increases the shine and reduces the frizz.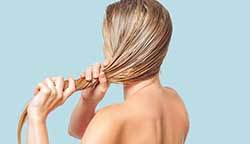 Moisturising your hair helps lock in the moisture and adds further hydration to the hair. Use a hydrating product and sealing oil to moisturise and seal.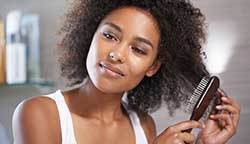 Detangling of hair reduces breakage so use a wide-toothed comb for this process.
Again, this is a basic hair care routine so ensure that the products you use on your hair and scalp are ones that are meant for your hair type only.
Remember, there are certain skin care and hair care tips that will help you maintain the health of your skin and hair and are listed down below.
SKIN CARE TIPS: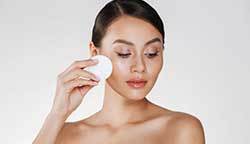 Wash your face once in the morning and once before going to bed
Do not sleep with makeup on
Do not pop pimples. Use acne-fighting creams, lotions, or gels to get rid of acne
Use oil-free, non-comedogenic makeup products
Eat smart. Fill your plate with veggies, fruits, and whole grains
Get plenty of sleep to avoid dark circles, fine lines, and dull skin
HAIR CARE TIPS: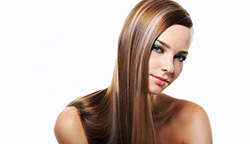 Get regular trims, every six to eight weeks
Use lukewarm water to wash your hair and avoid hot water hair wash
Eat a healthy diet rich in vitamins A and C
Avoid too many hair treatments and the use of hot hair styling tools and let your hair be its natural self
The bottom line is that your overall health, including the health of your skin and hair, is in your hands. If you follow a basic skin care and hair care routine, most of your skin and hair issues can be solved.
In this time of uncertainty, your only focus should be striking a good balance between your physical, mental, and emotional health. Keeping yourself engaged and entertained can help you break through the monotony. Adopting a skin care and hair care routine will not only help your pass your time but also improve your skin and hair health. Therefore, focus on yourself and your well-being, stay home, stay safe, and stay healthy. This World Health Day, we wish you a healthy and happy life with radiant skin and lustrous tresses!
If you wish to know more about skin care and hair care, you can browse through our articles, heretips on skin care and hair care ..