Sunscreen is a skincare must-have that provides protection from harmful UV rays, minimizes sun damage, and works immediately on your skin. They reflect the sun's harmful rays away from your skin, keeping it healthy and radiant.
Many of us think that sunscreens should only be applied in summer. But contrary to popular belief, applying sunscreen is a preventive healthcare measure that should be followed throughout the year, irrespective of your skin color and tone.
Let's find out why sunscreen should be a crucial part of your skincare routine and how to apply it properly to prevent sun damage.
Situations When You Need to Apply Sunscreens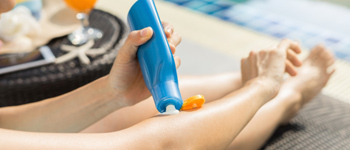 Here are a few skincare tips and appropriate situations when sunscreens should be applied.
Indoors: Besides the fact that sunlight does stream into your house through windows and doors, the electronic devices in your home also emit harmful radiations that might affect your skin. It's therefore essential to wear sunscreen indoors as well.
Through Light Clothing: Light clothes in the summer keep your body temperature stable. But lightweight fabrics like cotton, silk, and crepe allow a substantial amount of damaging sunlight to enter the skin. On the other hand, synthetic, polyester, wool, and denim are a few fabrics that provide a good defense.
At High Altitudes: UVB rays are harmful on the mountains and the beach in equal amounts. Snow reflects up to 80% of the sun's damaging rays.
During All Seasons – Winter Too: The ozone layer thins out during winters, increasing the damaging effects of the sun's rays. Thus, it is recommended to apply sunscreen generously on areas like the neck, ears, and hands during the winters, too.
Cloudy Days: On cloudy days, up to 80% of the sun's UV radiation reaches the earth. So, applying sunscreen on an overcast day can offer you protection from UV rays.
Benefits of Sunscreen
Applying sunscreen every day is essential. Here are the top 7 benefits of using sunscreen:
Sunscreens reduce the Risk of Skin Cancer
Sunscreen decreases your chances of developing cancer from sun radiation. A sunscreen lotion with a 15 SPF protects your skin from UVB rays, reducing the possibility of skin pre-cancers and cancer.
Protection Against Sunburn
Another effect of the sun's ultraviolet rays is sunburn from spending too long in the sun. Applying sunscreen protects your skin against painful burns. However, it should be used with other protective clothing and gear for the best results.
Sunscreens avoid Inflammation and Redness
UVA and UVB rays damage the skin, resulting in the body supplying more blood to the affected skin area. This, in turn, causes inflammation and immense redness. Sunscreens protect against these rays, preventing redness.
Sunscreens prevent Wrinkles and Fine Lines
UVA rays lead to loss of skin elasticity and collagen and generate fine lines, wrinkles, and crow's feet. The SPF in sunscreens can ward off the premature ageing process and other sun damages.
Sunscreens stop DNA Destruction
Harsh UV rays can cause inflammation in the epithelial tissue, which is the protective covering of skin cells. This effect leads to tumor development and speeds up the aging process. By protecting your skin, sunscreens reduce the risk of photoaging and skin carcinogenesis.
Sunscreens evade Hyperpigmentation, Discoloration, and Blotchy Skin
Uneven skin pigmentation, inconsistent skin darkening, and dark spots often occur due to prolonged exposure to the sun. Sunscreens help to even out your complexion by combating sun exposure.
Healthy Skin Overall
Sunscreens protect essential skin proteins like keratin in your skin. These proteins maintain the appearance and holistic health of your skin, keeping it smooth and radiant.
Other Important Tips When Applying Sunscreen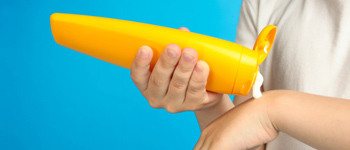 The consistency of sunscreen is different from moisturizers. As a result, it should be used daily – not only on the face but also on all sun-exposed areas like your ears, neck, and hands. Use a lip balm with an SPF of 15 to protect your lips.
Apply sunscreen as generously as possible to increase the effectiveness of the product.
Going out in the sun immediately after applying sunscreen is a common mistake to make. Instead, it is recommended to wait for 20-30 minutes.
Sunscreen should be reapplied every 2 hours and after swimming or sweating.
Apart from using sunscreen, always wear protective clothing when outdoors. Hats, gloves, and sunglasses will add an extra layer of protection from the sun's negative effects.
How to Apply Sunscreen
Now that you know about sunscreen and its importance, let us look at the steps to apply sunscreen correctly:
Shake your sunscreen bottle well before use to eliminate any clumps.
Take a liberal quantity and apply the sunscreen like a thin film. It should not be massaged like a moisturizer, but it should be left on the skin.
The whitish layer will fade after 5-10 minutes. You can then dab on your make-up, foundation, or powder over it.
Be liberal with your sunscreen application. Slather it on all parts of sun-exposed skin like shoulders, knees, legs, ears, hands, arms, and face.
Be careful when applying sunscreen around the eyes.
Factors to Consider When Buying a Sunscreen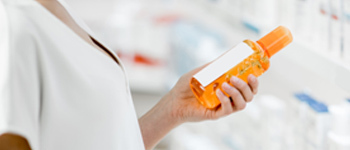 Remember to consult a dermatologist before applying any kind of sunscreen to the skin.
Not all sunscreens have the same consistency, so if there are any side effects, change the sunscreen brand immediately and schedule an appointment with your dermatologist.
Opt for a water-resistant that protects you from both UVA and UVB rays, preferably with an SPF of 30 or higher.
Look for a non-stinging product that is formulated for the face.
Avoid the ingredient para-aminobenzoic acid (PABA) if the skin is sensitive.
Consider using a water-based sunscreen if your skin is oily or prone to acne.
Don't depend on expensive sunscreens; more money does not mean high effectiveness.
Always read the expiry date of the sunscreen before buying one.
Conclusion
By following the above-mentioned sunscreen application and skincare tips, you can effectively block the sun's rays from penetrating into your skin. Daily use of sunscreen is recommended for effective results and maximum protection.
In the end, the best type of sunscreen is the one that suits your skin. So before you settle for the best sunscreen, consult a dermatologist by visiting the Skin and Hair Academy.