The monsoon season is welcomed by all as the rains bring respite from the summer heat. However, it's not the only thing they bring with them. The rains are an open invitation for other issues such as skin infections and hair problems. The bacteria and microbes can cause harsh skin problems and the humidity in the air can cause your hair to become frizzy. Monsoons can also cause your hair to become oily and eventually even lead to hair fall. Therefore, it is essential that you keep all the skin and hair problems at bay with this guide to great skin and hair in monsoons.
There are numerous skin care tips and hair care tips that you can follow however the first and foremost is to avoid getting drenched, as much as you enjoy the rains. Rainwater is usually acidic and can cause infections as well as dandruff.
While the first drops of rain can make you feel refreshed after the sweltering summer heat, the monsoon season can be punishing to your skin and could trigger a host of skin infections and diseases. Since skin problems during the rains are a common occurrence, knowing a handful of beneficial skincare tips beforehand always helps. If you don't want the rains to cause havoc to your skin with skin rashes, fungal infections, skin irritation, and other skin problems, it is essential for you to understand that three factors – hygiene, clothing, and health condition – can give rise to or aggravate skin infections. They are responsible for or act as catalysts in aggravating your skin issues. So, be sure to maintain proper hygiene, wear loose, cotton clothing, and take good care of your health while you're at it.
The most common skin care problems in monsoon are:
Eczema

Scabies

Athlete's Foot

Tinea Fungal Infections

These skin problems can cause extreme discomfort and even leave permanent scars on your body. If you notice symptoms like redness or itching, make sure you seek immediate medical attention before the skin infection aggravates. The easiest way to prevent these symptoms and eventual skin issues is to follow a proper skincare routine that keeps your skin healthy. Certain preventive measures can to go a long way in ensuring you are far from any skin problems during the rains.
Keep yourself dry at all times and practice good personal hygiene
Avoid sharing your clothes and personal belongings with others, especially during monsoons, as some skin infections are contagious
Keep yourself well-hydrated by drinking lukewarm, purified water and keep skin infections at bay
Diet also plays an important role in monsoon. So, avoid spicy food and eat healthy foods such as fruits, green vegetables, yogurt, oats, almonds, and garlic
If you do have allergies or symptoms of a skin infection, consult your dermatologist right away. Do not use any over-the-counter (OTC) anti-fungal or anti-bacterial creams
You can tackle any skin infections with ease by following these preventive measures and can form a proper skincare routine to ensure your skin remains healthy and radiant throughout the rainy season.
Now that you are well aware of how you can keep your skin healthy during monsoons, it's time to make sure the rains aren't a menace to your hair as well. If frizziness, hair fall, and humidity discourage you from stepping out during the rains, you're sailing in the same boat as many others. The moisture and humidity in the air add unnecessary volume to your hair and turns it into a frizzy mess. But instead of rushing to the salon every other week for expensive treatments and stocking up on shampoos and hair masks to keep the frizziness at bay, switch to these monsoon hair care tips that are effective and pocket-friendly too.
Use your tried-and-tested shampoo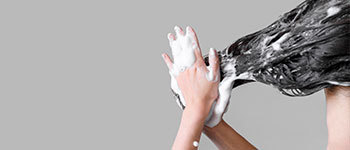 If you've been using a shampoo that's been working well for your hair, do not switch to another brand, especially during monsoons. However, make sure it is not loaded with too many chemicals as they can be harsh on your hair.
Wash your hair at least twice a week to keep your scalp clean, and every time you get drenched in the rain. Use a mild shampoo with ketoconazole especially if you have a dry, itchy scalp.
Condition your hair every time you wash them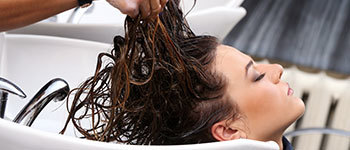 Apply a tiny amount of conditioner or mask to your hair every time you wash them. It will keep the frizziness at bay and even take care of your greasy scalp and dandruff.
Oil your hair only once or twice a week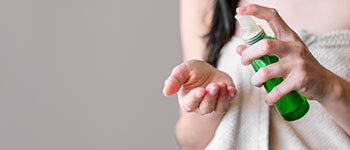 If you have extremely frizzy hair, oil them only once a week, just 30 minutes before you take a shower. And if you use a serum, don't use an oil-based one. Instead, use a gel-based smoothening serum which will work wonders.
Avoid any hair treatments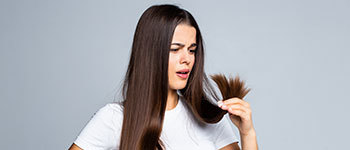 Monsoon is probably the worst season to get any hair treatments done. If you are planning to get a smoothening treatment or plan to get your hair straightener, your hair is much more likely to attract moisture and brings those waves and curls back.
Get a head massage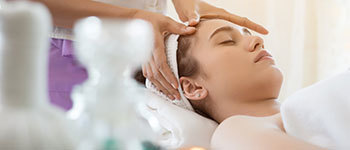 A revitalizing and rejuvenating scalp massage will help strengthen the damp roots.
As you can see hair care is a tricky business but if you follow through with these beneficial hair care tips you will experience a frizz-free monsoon.
If you have a tendency to develop infections of the skin and hair, consult a dermatologist before using any skincare or hair care products. They will be able to identify any underlying allergies and suggest the most effective treatment as well.