The rains are a definite relief to our parched skin after a dry summer spell. However, the monsoon climate brings its own set of disconcerting skin issues! Humidity and pollution in the air, excessive perspiration and oil-secretion, photo-irritation from the sun, unhygienic conditions, and the spread of fungal and bacterial skin infections are common rainy season problems.
Here are 7 Skin Care tips for keeping your skin clean, hydrated and healthy during the monsoons.
Drink Plenty Of Water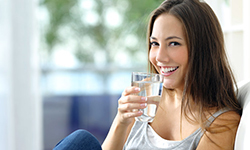 The monsoon humidity makes you sweat causing dehydration. Drink at least 8-10 glasses of water every day for a glowing complexion.
Monsoon Must-Haves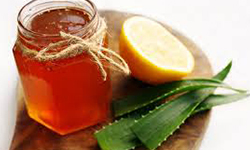 In all the skin, bath & hair care products you use, look out for natural, antioxidant ingredients like tea tree oil, aloe vera, lemon extracts, neem, tulsi and honey for healthy, problem-free skin & hair. Stay handy with antifungal and antibacterial powder, ointment or lotion.
Bath Care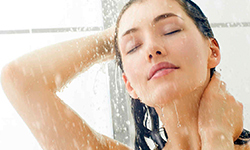 After sweating or getting drenched in the rains, shower first then dry yourself. Use warm water while bathing; extremely hot water weakens skin capillaries and damages skin.
Exfoliation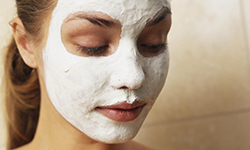 Constant sweating, oil build-up and grime makes your skin dull and prone to breakouts. Twice a week, exfoliate your skin with a natural scrub of oatmeal, curd and honey or almond meal and honey or besan, milk, lemon and honey to remove dead skin cells and open up your pores.
Cleansing-Toning-Moisturising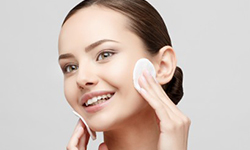 Cleanse your skin of impurities with a mild soap-free face wash or a homemade fruit mask. Avoid alcohol-based toners which tend to dry out your skin and instead use a soothing rose water and glycerine skin toner.
If you have dry skin, use a nourishing moisturizer to keep your skin soft and supple. For oily skin, use a water-based moisturiser to balance oil-secretion.
Don't go for facials or bleaching in the rainy season as it can sap your skin's natural moisture.
Take Care Of Your Tresses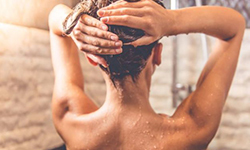 Humidity can lead to frizz and sweat which in turn attracts dirt and dandruff. In the monsoons, wash your hair more frequently with a mild herbal shampoo. Go for a coconut hot oil treatment or neem oil massage to curb dandruff and nourish your scalp. Avoid chemically colouring your hair or blow drying and heat styling.
Go Without Makeup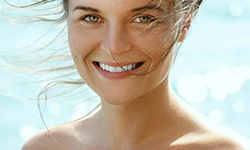 During this moist, humid season, makeup can turn into a breeding ground for microbes and bacteria. It's best to ditch old makeup and stick to hygienic beauty brands with high quality, antimicrobial ingredients. Or better yet, let your skin breathe by going sans makeup!
Wear Sunscreen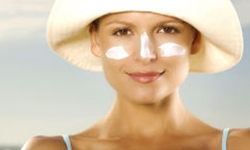 Monsoon, is in fact, the season when the sun's harmful UV rays are at their peak. Even if the sky is overcast or the sun isn't felt as harshly, UV rays penetrate through clouds and irreversibly damage your skin. Wear a water-resistant, broad-spectrum sunscreen of minimum SPF 30 before you step out of the house!
It's important to maintain excellent hygiene and ensure your body and feet stay dry and clean always. Avoid sharing personal items like clothing, combs or towels, and make sure any salon tools used on you are sterilized beforehand. Wear breathable, cotton clothing and waterproof sandals or floaters. Tight, synthetic outfits and closed footwear, will result in sweating, body odour and skin infections.
In case of a skin issue, it's best to consult a dermatologist for immediate treatment before the condition worsens.