Stay at home, wash your hands, sanitize and repeat. This routine has now become the new normal in 2020. And rightly so! As the coronavirus spreads across the globe, health officials lay emphasis on washing our hands regularly and properly for at least 20 seconds to help curb the infection from getting out of hand. However, as all of you may have realised, all this frequent hand washing can lead to dry, rough skin and lead to the development of cracks – ironically, an easy entry-point for any infection.
If you are suffering from flaking and itching from over washing, there's a big step that you're missing out on. Today, we're listing out the best practices on how to care for your skin while maintaining personal hygiene in the era of Covid19.
1. Wash Your Hands For 20 Seconds If Visibly Soiled. Otherwise, Use A Hand Sanitizer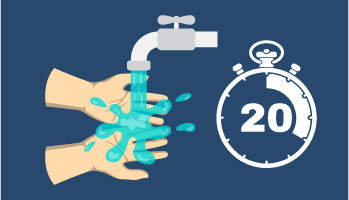 If your hands are visibly soiled, wash your hands properly for 20 seconds with soap and lukewarm or cool water. Don't use hot water as it can dry out your skin further. Follow this procedure listed by the WHO for hand washing.
– Wet your hands with water
– Apply enough soap to cover all hand surfaces
– Rub your hands, palm to palm
– Scrub your right palm over the left dorsum with interlaced fingers and vice-versa
– Rub palm to palm with fingers interlaced
– Rub the backs of your fingers to the opposing palms with your fingers interlocked
– Clasp and rub your left thumb with the right palm and vice-versa
– Rub the left palm in circular motions with the clasped fingers of your right hand and vice-versa
– Rinse hands with water
– And your hands are clean!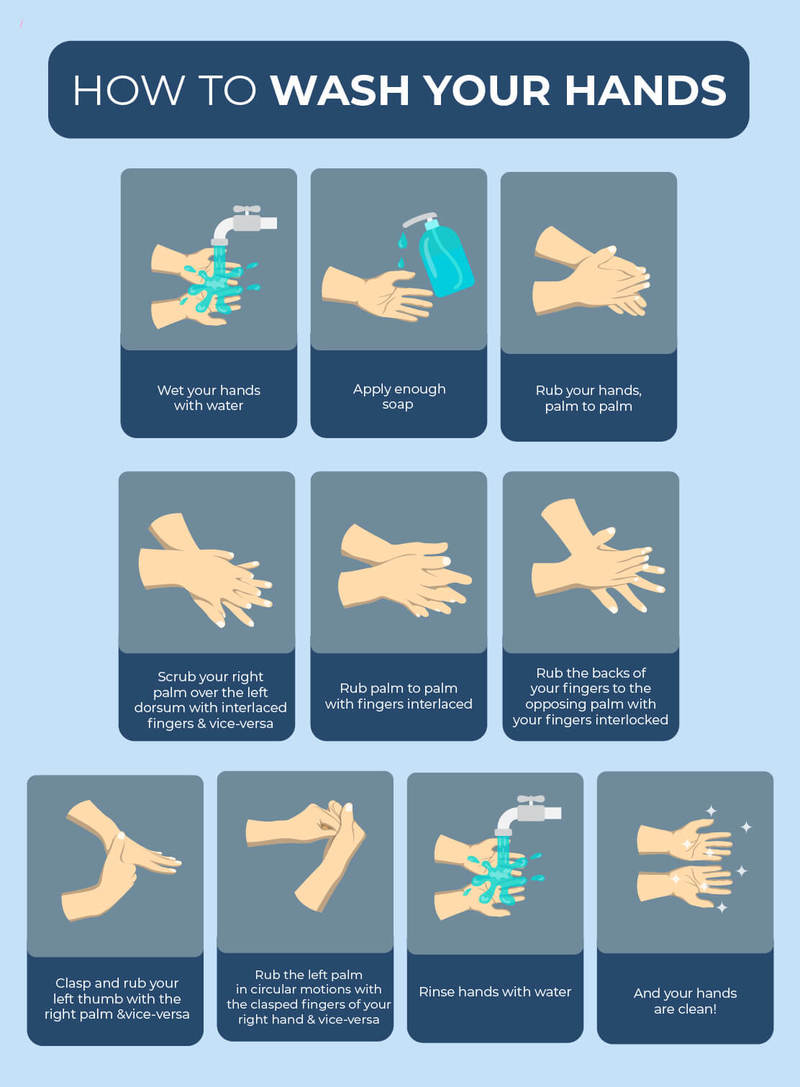 If your hands are not visibly dirty, such as after using a doorknob or touching commonly handled surfaces, use a hand sanitizer with at least 60% alcohol to get rid of germs. Using a hand sanitizer will not irritate your hands as much as frequent hand washing.
2. Dab Gently With A Clean Towel. Do Not Rub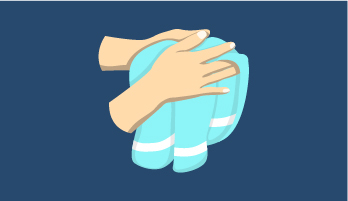 After washing, gently pat your hands with a clean towel to dry them, while leaving a slight amount of moisture. This moisture can be sealed in with a layer of hydrating lotion.
3. Use A Moisturizer Immediately After Hand Washing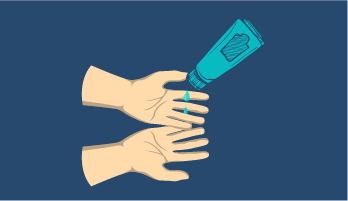 End your hand washing routine with this very important final step. Rub a hydrating moisturizing lotion all over your hands to replenish natural moisture levels and keep your skin healthy and soft. When you use hand soaps, the lather produced gets rid of germs, debris and excess oil, but it also strips your skin of its natural oils. The natural oils and wax that make up the outermost layer of our skin act as a protective barrier against external factors and keeps our skin supple. That's why it's imperative to apply a lotion immediately after using soap and water, to help restore and repair this moisture barrier.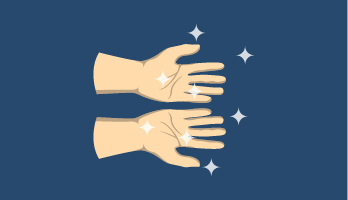 This dermatologist-tested lotion offers fast-absorbing, long-lasting moisturization. The unique scientific 3-way action is formulated for intense hydration, increased moisture retention and water loss prevention. Its ultra-hydrating blend of mango butter, shea butter & cocoa butter is packed with anti-oxidants and anti-inflammatory properties to relieve itchy, dry skin and offer extra nourishment. Plus, it's hypoallergenic and free of irritants like fragrances and paraben.
It's the ideal moisturiser to combat dry skin effectively. In these trying times, it's more important than ever to focus on skincare and self-care along with strict hygiene practices. Remember to stay home, stay safe and stay healthy!