Rain, humidity and perspiration can spell disaster for your makeup routine! Here are 6 ways to keep your makeup water resistant and avoid looking like a wet mess.
1. Go Matte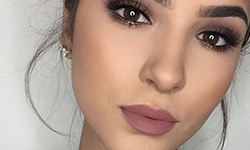 Go for oil-free cleansers, moisturisers, sun screens and makeup products to control shine and avoid looking greasy. Matte is the way to go!
2. Prime & Prep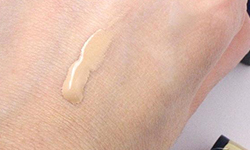 It's called primer for a reason. After cleansing and moisturising your face, use a primer before applying anything else. Primers are available for your face, lips, eyelids and even your eye lashes to ensure your makeup stays put and doesn't budge!
3. Lighten Up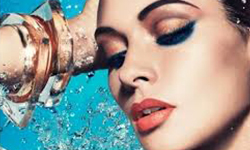 Less is more! Go for breathable and lightweight coverage in the form of tinted BB or CC creams over heavy, full-face foundation.
4. Use Water Resistant Makeup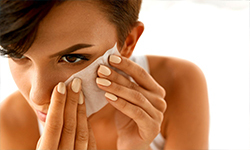 Water resistant mascara is a must. For your eyes, use a water resistant liquid liner, gel eyeliner or a wax eye pencil that won't smudge. Stick with a stain blush for a natural look instead of powder blushes that can end up looking streaky. Don't forget to stock up on your favourite intense shades in matte water resistant lipsticks!
5. Blot Away
Always keep blotting paper handy during this wet weather. The blotting paper absorbs excess oil without disturbing your makeup and keeps you looking flawless!
6. Cover & Touch Up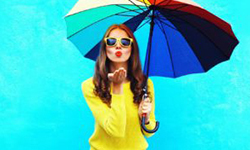 Protect your hard work from the unwelcoming wind and rain by wearing glamorous, large-framed sunglasses and using an umbrella. Carry your essentials with you, such as your favourite lipstick, eyeliner and compact powder for a touch-up whenever necessary.
Now that you're ready to face the weather head-on, don't forget your make-up removal care as well. Ensure you go to sleep with a clean, fresh face after all the water Resistant you've managed. For more beauty tips on makeup care, visit
https://www.skinandhairacademy.in/