TAKE THIS 5-MIN QUIZ TO TEST YOUR KNOWLEDGE OF DERMATITIS.
#1.

What does dermatitis look like?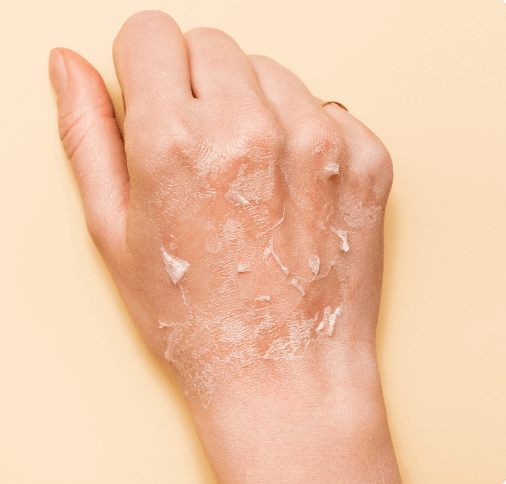 Answer : All of the above
Explanation for the correct answer
Each type of dermatitis has varying signs and symptoms. It might be a sign of dermatitis if you have persisting dry, itchy, flaky, or red skin. Some types of dermatitis are uncurable and must be managed through personalized skincare suitable for your skin type.
#2.

Which type of dermatitis can be genetic?
Answer : Atopic dermatitis
Explanation for the correct answer
A family history of atopic dermatitis increases your chance of developing the condition. It can also result from a blend of factors like dry skin, environmental setting, and reaction to bacteria on the skin. Other factors can include an increased intake of sugar, dairy and red meat.
#3.

Skin-to-skin contact with what can flare up contact dermatitis?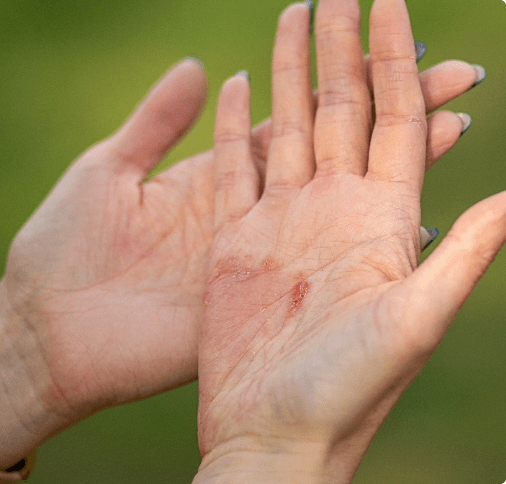 Answer : All of the above
Explanation for the correct answer
Allergic contact dermatitis is a skin allergy triggered by brief contact with certain flowers, plants, metals, or other substances. Pinpointing the exact cause of contact dermatitis can be difficult.
Results

Quiz Results
---
You know so much already! But more information doesn't hurt, right? Read more about
dermatitis on our page, and to get any other health-related query answered, reach out
to our top dermatologists near you.

Quiz Results
---
Uh-oh! You need to catch up on knowing about dermatitis. You can always find
authentic information on our page. And if you have symptoms of this skin condition, it's
always recommended to consult a doctor.